Most people assign the name "Richards" to legendary guitarist Keith Richards.  The original and real name of the guitarist is Keith Richard – without the "s".  Many just SMH at his lifestyle, and for sure you can find a GIF or MEME on Twitter, Tiktok, and Facebook depicting the Richards lifestyle TBH. 
The true initial action of the band started all the way back in 1949 in Dartford, England.  Jagger and Richard went to school together and began working together on music.  Jagger and Richard – OTP. 
Trivia
Jagger and Richards have actually also produced most of the Rolling Stones albums since the 1970's.  They do so under an alternate name – "The Glimmer Twins".
Martin Scorcese has used "Gimme Shelter" in three of his flagship films – Goodfellas, Casino, and The Departed.
The Rolling Stones were voted into the Rock n Roll Hall Of Fame before they were inducted into the UK Music Hall Of Fame.  The former occurred in 1989 and the UK entry wasn't until 2004.  The tours have taken the band all over to include Russia, China, Asia, Australia, Mexico, Scotland, Canada, Hollywood, Boston, Florida, Texas, New York, and beyond.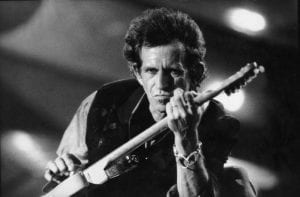 Check out other conversation starters and amazing artists such as Lady Gaga, Pablo Picasso, Post Malone, Billie Eilish, Tyler The Creator, Lizzo, Andy Warhol, Claude Monet, plus so much more.
Nature Facts:  https://www.interestingfacts.org/category/nature-facts
World Facts:  https://www.interestingfacts.org/category/world-facts
Science Facts:  https://www.interestingfacts.org/category/science-facts
Definitions: https://www.interestingfacts.org/category/definition
Planets:  https://www.interestingfacts.org/category/facts-about-planets
Nutrition Facts:  https://www.interestingfacts.org/category/nutrition-facts
Quotes:  https://www.interestingfacts.org/category/quotes
Things To Do:  https://www.seatsforeveryone.com/blog
Sitemap:  https://www.interestingfacts.org/sitemap.xml