Fingerprint Facts
Fingerprints are formed before birth, grow with the growth of hands and help in identification. Let's learn some basic facts on fingerprints: Fingerprints come out from the interior fleshes of the skin. Even Siamese twins have varying fingerprints. Loop is the most common fingerprint. 60% palms have such pattern. The other patterns are Whorls, Arches, and Accidentals. An important means of examining fingerprints is using their "Class Characteristics". Our fingers are covered in skin pores which produce oils and sweat detected by good old fingerprint powder. An undetected fingerprint is termed as "latent". The Laser helps in obtaining fingerprints from human bodies. Identification of criminals is the most common use of fingerprints and computer database has actually helped in this goal.
Do Identical Twins Have The Same Fingerprints?
The answer is no.  Fingerprints are not an entirely genetic characteristic.  Identical twins share the same DNA but that does not mean they have the same fingerprints.  You can check this yourself by looking at your left thumb versus your right thumb.  Those fingerprints are not identical.  Identical twins can't commit crimes and then blame it on the other twin.  Yes the DNA will come up the same but the fingerprints are not the same.
Fingerprint Password
As time moved on and technology evolved, naturally there arrived an intersection between fingerprints, DNA, and technology.  The iphone has fingerprint password capability.  Other gadgets do as well.  of course law enforcement uses fingerprints and technology routinely.   People can lock apps with their fingerprints as well.  Expect this to continue and to even include your DNA sequence eventually.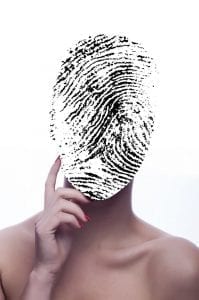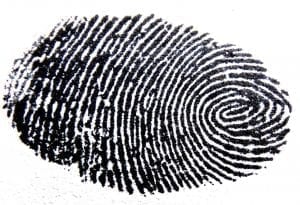 More info on fingerprints and DNA here.
naturally the market responds with solutions and options for people.  One major challenge is managing all of the passwords in your digital life.  Here is an article discussing how to manage that challenge.
Nature Facts:  https://www.interestingfacts.org/category/nature-facts
World Facts:  https://www.interestingfacts.org/category/world-facts
Science Facts:  https://www.interestingfacts.org/category/science-facts
Definitions: https://www.interestingfacts.org/category/definition
Planets:  https://www.interestingfacts.org/category/facts-about-planets
Nutrition Facts:  https://www.interestingfacts.org/category/nutrition-facts
Quotes:  https://www.interestingfacts.org/category/quotes
Information:  https://www.google.com
Things To Do:  https://www.seatsforeveryone.com/blog
Sitemap:  https://www.interestingfacts.org/sitemap.xml  
How Armenian gangsters blew up the fingerprint-password debate from armenia
Businesses using fingerprint scanners to monitor their workforce can legally sack employees who refuse to hand over biometric information on privacy grounds, the Australian Fair Work Commission has ruled. from Futurology
If someone cuts the skin on their finger will the regrown skin have the same fingerprint? from NoStupidQuestions