What Is Linux?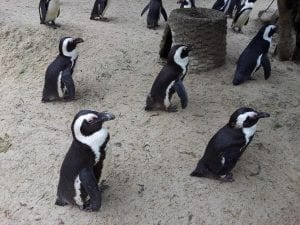 Linux is open source operating system and millions of people around the world contribute to Linux development.  Linux provides platform to developers, academic centers, government concerns and many other businesses and it is available with free license and supports changes as compared to other operating systems. It is quite flexible as it allows it users to use parts that they require for particular application or device they are working on. Linus continually works on the developments of kernel, but today his part of the original contribution is less than 2%.  TBH he deserves more credit than he gets.
World known companies such as Google, Facebook, Twitter, LinkedIn etc use Linux as their main operating system.  Android phones are powered by Linux.  Technology used by Huawei is powered by Linux. Your banks, credit cards and your government computers are powered by Linux.  Linus Torvalds also invented version control software called Git which became biggest thing in IT world. Interesting Wired article about GitHub and Linus (for IT users).  New technologies and tools such as DuckDuckGo and 4K HDR would never have flourished without the pioneering work done by Linux.  SMH at that vast contribution, would make Elon Musk blush. 
To this day now in 2018 Linux remains a powerhouse that keeps growing.  The movement to create more open source and decentralized software and institutions continues and is gathering momentum.  Linux in some ways helped set a foundation for Bitcoin which is also open source and peer to peer.  many people strongly advocate switching from Windows to Linux.
Nature Facts:  https://www.interestingfacts.org/category/nature-facts
World Facts:  https://www.interestingfacts.org/category/world-facts
Science Facts:  https://www.interestingfacts.org/category/science-facts
Definitions: https://www.interestingfacts.org/category/definition
Planets:  https://www.interestingfacts.org/category/facts-about-planets
Nutrition Facts:  https://www.interestingfacts.org/category/nutrition-facts
Quotes:  https://www.interestingfacts.org/category/quotes
Things To Do:  https://www.seatsforeveryone.com/blog
Sitemap:  https://www.interestingfacts.org/sitemap.xml 
Linus Torvalds is back in charge of Linux from technology
International Space Station switches from Windows to Linux, for improved reliability from linux