Facts about Ronald Reagan
The 40th U. S. president Ronald Reagan was born on February 6, 1911 in Tampico, Illinois. Due to his unique hairstyle he was nicknamed "Dutch" by his father. He had his early education in Dixon where he actively participated in sports, acting and story- telling.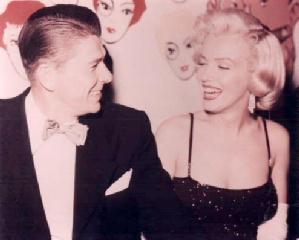 While a student of high school he took up his first job as a lifeguard at the Rock River and saved 77 lives there. He completed his bachelor's degree from Eureka College where he was admitted due to athletics scholarship which he won in 1928. Here also he actively participated in co-curricular activities. Once a graduate he served many radio stations as a sports announcer. Finally in 1937 he gave a screen test and signed a seven year contract with Warner Brothers. This was his first step in Hollywood and he got break through his first movie "Love is in the Air". In 1937, during the Second World War Ronald joined Army Air Corps and reached to the rank of captain. In 1945 he left the army and again became the part of Hollywood. In between he married Jane Wyman in 1940, had two children from her but Jane opposed his political career and they were finally divorced in 1949 which recorded him as the only divorcee president of the U. S. A strong supporter of the Democratic Party changed to the Republic Party after the Second World War. Winning the hearts of many he soon became a famous politician. It was in 1967 that he became the governor of California and brought about many social reforms which proved fruitful and he won again in 1971. In 1980 Ronald Reagan won Presidential Elections and served for two consecutive terms and retired as the oldest president at the age of 77 in 1989. He died on June 5, 2004 of pneumonia at the age of 93. Ronald Reagan coined the term "New World Order" which was later connected to many conspiracy theories. During his presidency Reagan sold weapons to Iran and ended cold war without firing a shot.