Nicholas Barber picks 12 of the best films coming out next month, including a new Pixar animation, the Wonder Woman sequel and Chadwick Boseman's last film.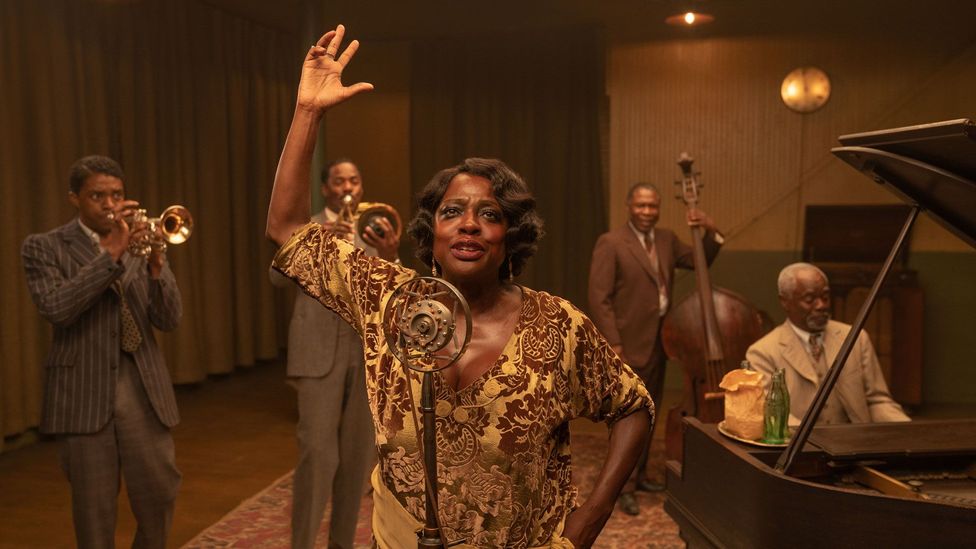 (Credit: David Lee / Netflix)
Ma Rainey's Black Bottom
Chicago, 1927. Ma Rainey, the pioneering 'Mother of the Blues', is due to record a new album, but things go badly wrong due to a white manager who is exploiting her, and a trumpeter with ambitions of his own. Ma Rainey's Black Bottom is adapted from the acclaimed play by August Wilson. The film version is produced by Denzel Washington, and it stars an almost unrecognisable Viola Davis as Rainey. But it will be remembered, above all else, as the last film Chadwick Boseman acted in before he died of cancer this summer. According to BBC Culture's Caryn James, "Boseman deserves the awards buzz. While his delivery is fiery, it is not histrionic. It is piercing." Meanwhile, Peter Bradshaw of The Guardian calls it a "detonation of pure acting firepower… ferociously intelligent and violently focused, an opera of passion and pain".
On Netflix from 18 Dec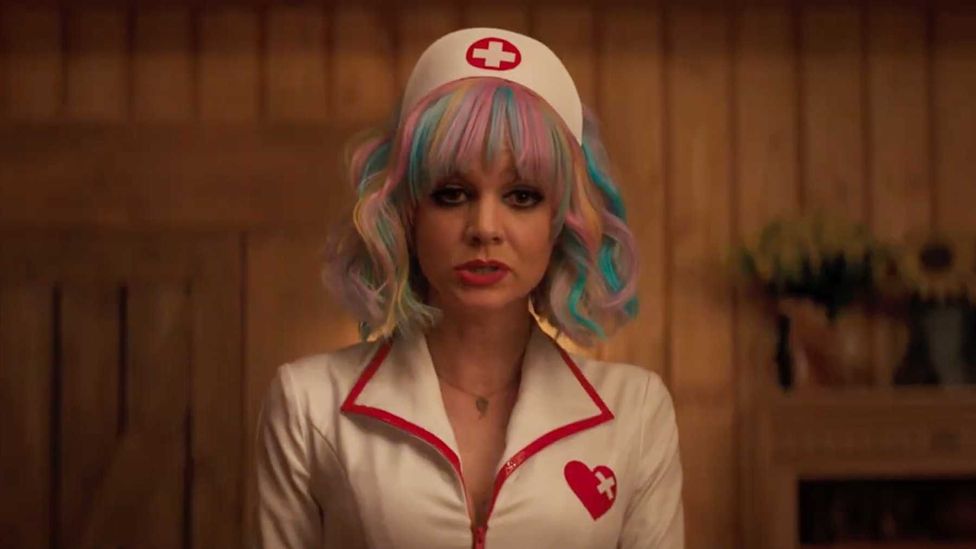 Promising Young Woman
The multi-faceted Emerald Fennell plays Camilla Parker Bowles in The Crown. But she is also a writer-director who masterminded the second series of Killing Eve. In her "startling debut feature", says Todd McCarthy in The Hollywood Reporter, she "demonstrates a fearlessness about narrative extremes and a skill with violence that were no doubt honed on that edgy show". The premise of Fennell's dark comedy is that Cassie, played by Carey Mulligan, dropped out of medical school after she was assaulted there 10 years earlier. By way of revenge, she goes to bars and pretends to get black-out drunk. The men who take her home, hoping to take advantage of her, get more than they bargained for.
Released on 25 Dec in the US and Canada, 31 Dec in Singapore, and 1 Jan in Australia and Turkey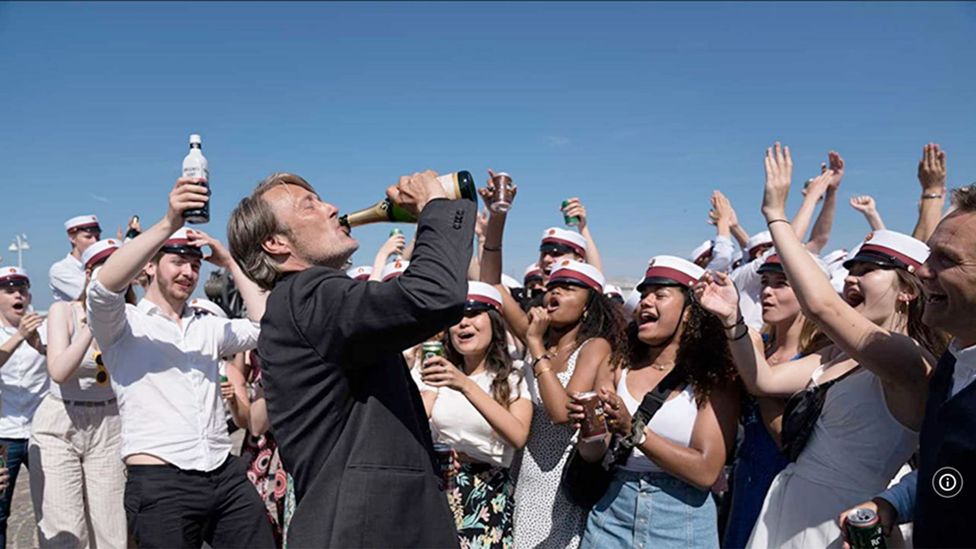 (Credit: Zentropa Entertainments)
Another Round / Druk
Thomas Vinterberg, the director of Festen, made The Hunt with Mads Mikkelsen in 2012. Now the pair have teamed up again for an intoxicating mid-life crisis comedy drama, Another Round, which is Denmark's entry for Best International Film at next year's Oscars. Mikkelsen plays a fortysomething teacher who can't muster the energy to keep either his pupils or his family happy. That all changes when he and three friends decide to test the theory that adults are more motivated and creative if they are slightly under the influence of alcohol at all times. "Drunkenness has rarely been done this well on screen," says Emma Simmonds in the Radio Times, "and Another Round convincingly captures the hilarious highs and devastating lows of a wonderfully ridiculous experiment, as the characters slur, dance and stumble their way to an absolutely sensational ending."
Released on 3 Dec in the Netherlands and 18 Dec in the US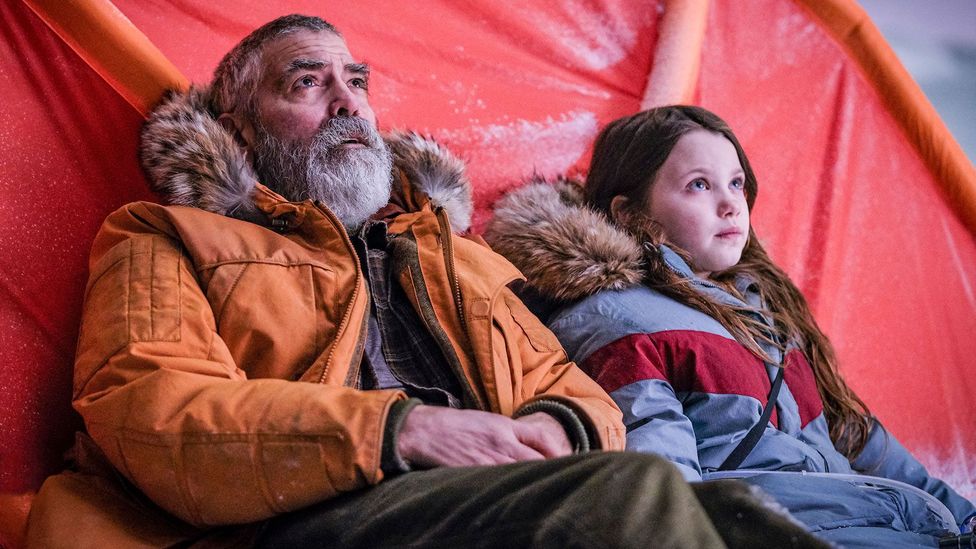 The Midnight Sky
George Clooney's snowy science-fiction adventure is set in a post-apocalyptic future that might even be worse than the real world in 2020. As well as directing and producing, Clooney stars as Augustine, a scientist stationed in an Arctic observatory. He needs to contact a spaceship so that he can warn its astronauts (Felicity Jones and David Oyelowo, among others) not to return to the ruined Earth. But the only antenna with a signal strong enough to reach them is miles away across the icy wastes. The Midnight Sky is adapted from Lily Brooks-Dalton's novel by Mark L Smith, the co-screenwriter of The Revenant and a specialist in films about men trekking through hostile wildernesses.
On Netflix from 23 Dec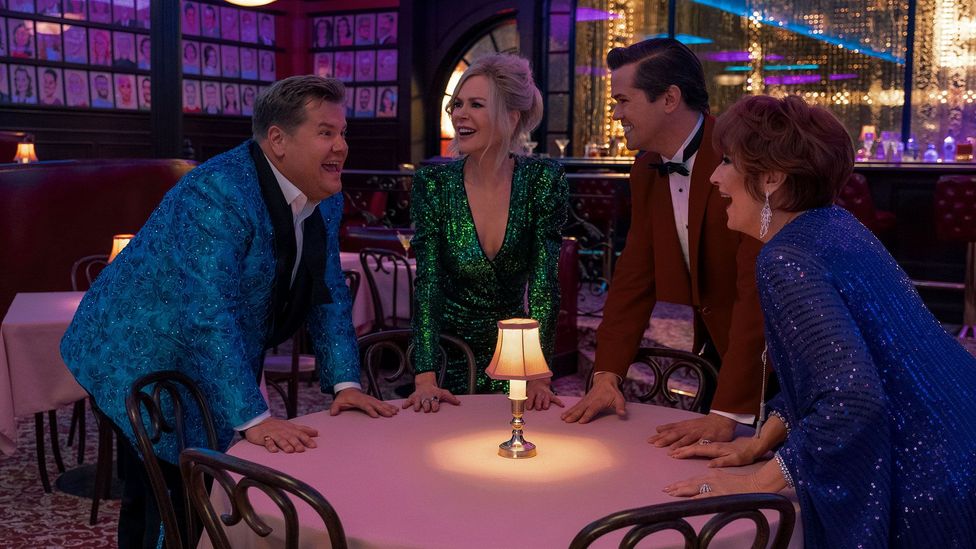 (Credit: Melinda Sue Gordon/Netflix)
The Prom
In 2010, a teenage girl was banned from attending her senior prom because she planned to wear a tuxedo and take her girlfriend. After various celebrities spoke out on her behalf, her story inspired a Broadway musical, and that in turn has been made into a glitzy comedy by Ryan Murphy, the creator of Glee. Meryl Streep, Nicole Kidman, and James Corden play the washed-up actors who hope to revive their careers by heading to small-town Indiana in support of the Cinderella-like heroine (newcomer Jo Ellen Pellman). Given that this is a feelgood extravaganza featuring an all-singing, all-dancing Streep, the producers must be hoping that The Prom will be the new Mamma Mia. Just try to ignore the fact that James Corden was in another musical last Christmas: Cats.
On Netflix from 11 Dec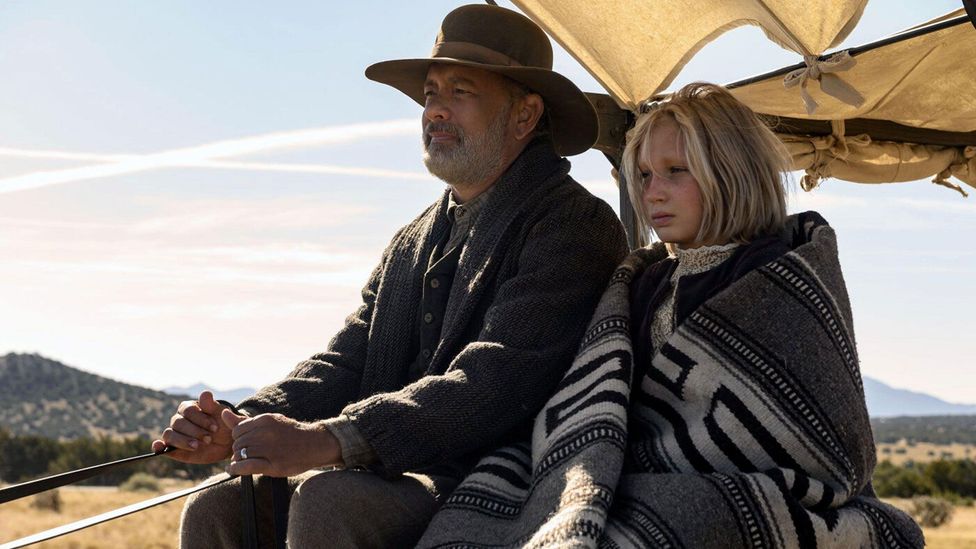 (Credit: Bruce Talamon/Universal Studios)
News of the World
Paul Greengrass is known for the contemporary settings, documentary realism, and frenetic editing of United 93 and The Bourne Ultimatum, but his new film is a stately epic western. It's not a complete departure for the director, though, in that it stars Tom Hanks, who had the title role in Captain Phillips. In News of the World (nothing to do with the defunct British tabloid or the Queen album) Hanks plays another Captain, a widowed Civil War veteran who makes his living as a roving storyteller. When he finds a 10-year-old girl who was abducted by an indigenous tribe, he takes her across Texas to reunite her with her aunt and uncle. Adapted from the novel by Paulette Jiles.
Released in cinemas on 25 Dec in the US and Canada, and on 1 Jan in the UK and Spain. On Netflix (outside the US and Canada) from 25 Dec
Soul
The first Pixar cartoon to have an African-American lead character, Soul boasts the sort of boldly philosophical scenario which no other studio would attempt. Jamie Foxx provides the voice of a music teacher who dreams of making it as a jazz pianist in New York. But just after a successful audition, he falls down a manhole, and finds himself in an astral realm where human spirits are assigned their personalities. And things get even more surreal from there. As we said in BBC Culture's review, "it is exhilarating in its ambition, superbly animated, and brimming with affection for its characters and their milieu". Jason Solomons of The Wrap says that "Soul is perhaps the most existentially ambitious film ever attempted by Disney [the company which owns Pixar] and yet it pops with colourful visuals and gentle wisdom while the story clips along despite the dizzying height of the concept".
On Disney+ from 25 Dec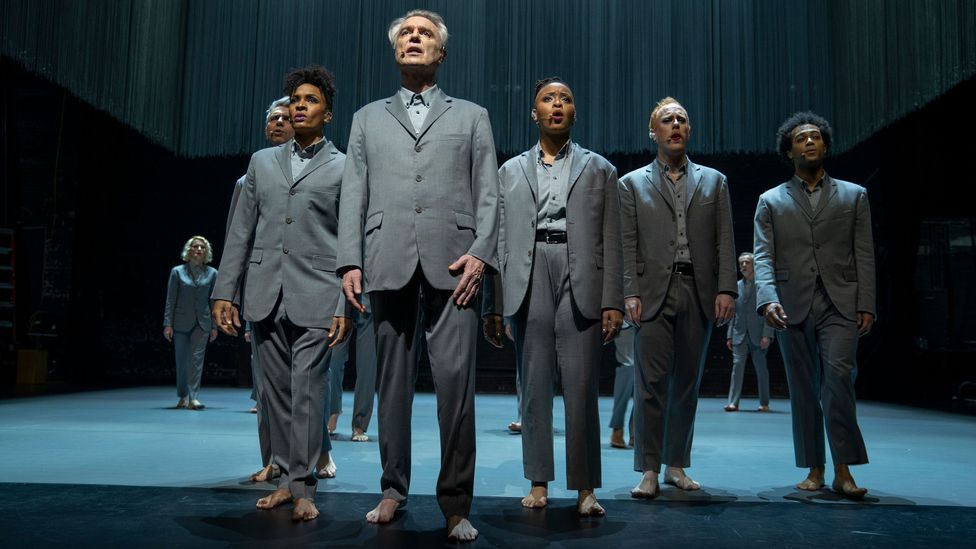 David Byrne's American Utopia
Talking Heads' concert film, Stop Making Sense, is a classic of the genre. Thirty-six years later, another concert film with Talking Heads' former front man, David Byrne, is being hailed as its equal. Directed by none other than Spike Lee, American Utopia documents Byrne's joyous 2019 Broadway show. The singer-songwriter is typically thought-provoking on the subjects of art, protest and inclusion, before being joined on stage by 11 energetic, multicultural musicians, who sing, dance and play in matching grey suits and bare feet. Ann Hornaday in The Washington Post calls it an "ecstatic paean to rhythm, movement, pluralism and musical fellowship… which bursts forth with an exuberant mixture of optimistic joy and wistful nostalgia". In short, "American Utopia is just the kind of healing, inspiring balm that the audience needs right now".
Released on 14 Dec in the UK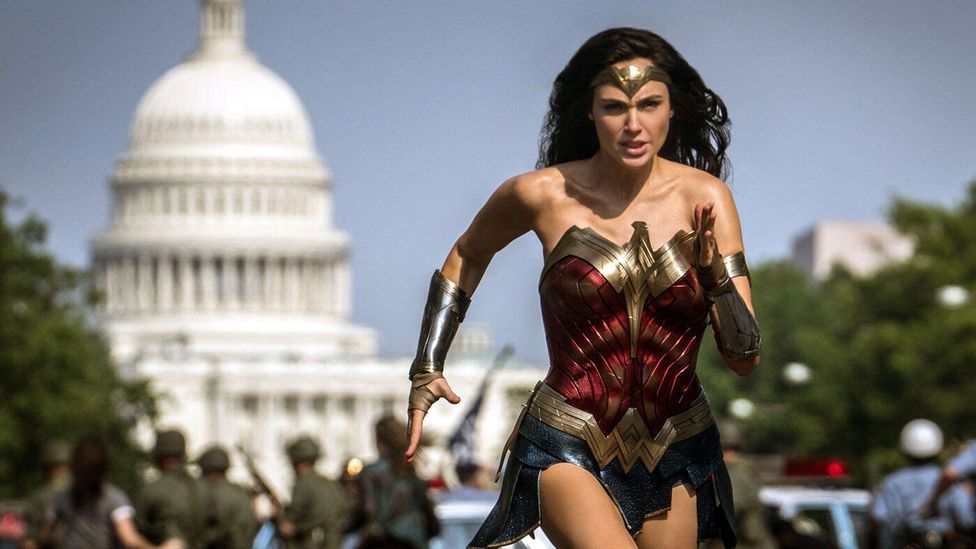 (Credit: DC Films/Warner Bros)
Wonder Woman 1984
A year on from the day it was originally scheduled to come out, Wonder Woman 1984 is finally leaping into cinemas – and onto a streaming platform – making it 2020's first and last major superhero blockbuster. Gal Gadot returns as the Amazon warrior princess, this time battling Kristen Wiig's Cheetah in the shoulder-padded 1980s; and Chris Pine is back as Steve Trevor, even though he was killed off at the end of the previous Wonder Woman film. But don't worry if you can't remember what happened in that one. The sequel, the film's producer told Indiewire, is "a stand-alone film in the same way that Indiana Jones or Bond films are, instead of one continuous story that requires many instalments".
Released in cinemas on 25 Dec in the US, Canada and Scandinavia, and from 16 Dec in the UK and around the world. On HBO Max (US-only) from 25 Dec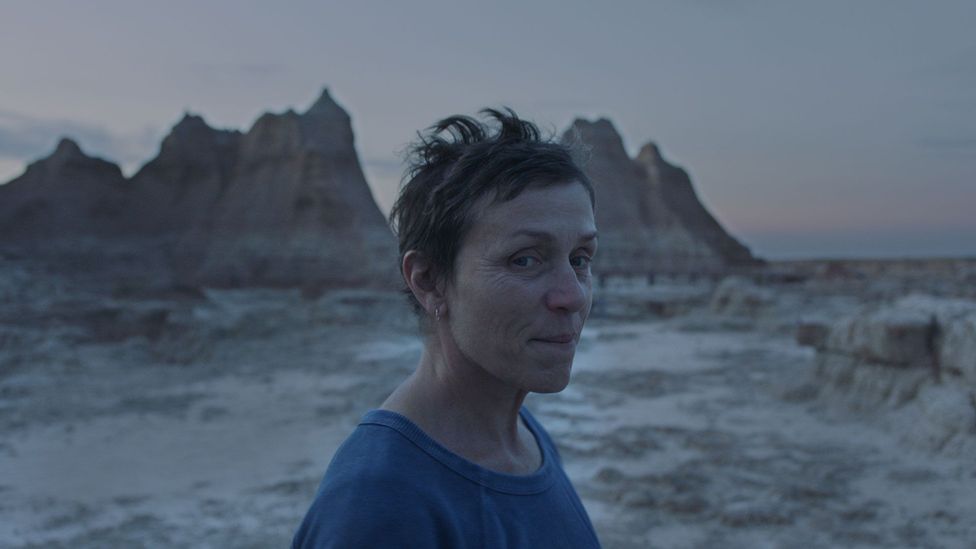 (Credit: Searchlight Pictures)
Nomadland
When Fern (Frances McDormand) is widowed, she can't afford to live in a house of her own, so she packs her few belongings into a camper van, and drives off into the Nevada desert. She soon discovers that she isn't alone: there is a large community of senior citizens who have been forced to live on the road, supporting themselves with short-term jobs along the way. What makes Nomadland unique is that while Fern is played by an Oscar-winning actress, nearly all of the people she meets are real nomads who recount their own experiences. Written and directed by Chloe Zhao (The Rider), the film is a "hybrid of documentary and fiction", says BBC Culture's Caryn James, showcasing Zhao's "rare talent for evoking vivid, credible performances from non-actors, and for immersing viewers in the myriad stunning landscapes of the American West".
Released on 4 Dec in the US and Canada, and 30 Dec in France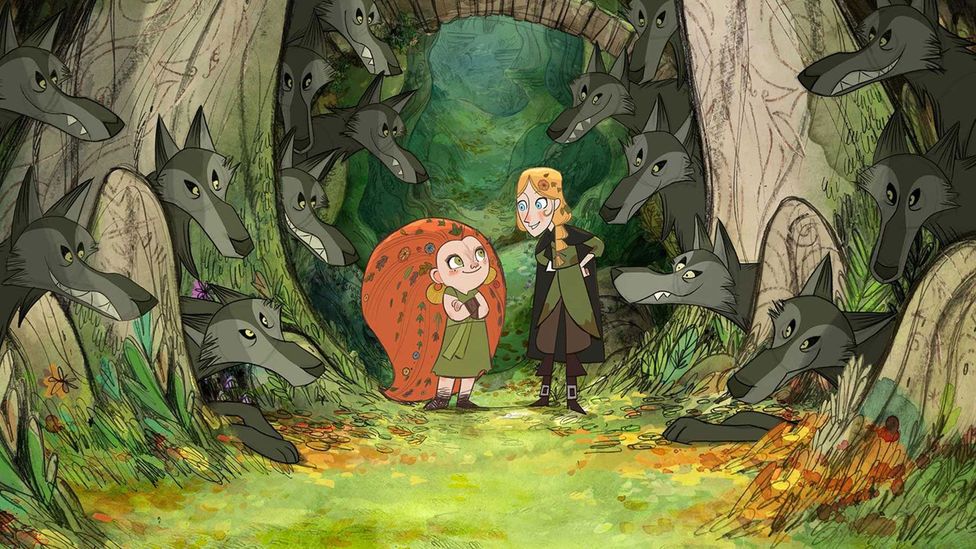 Wolfwalkers
The year's finest animated film doesn't come from Dreamworks or Pixar (sorry about that, Soul), but from Cartoon Saloon, an Irish studio specialising in Celtic folklore and stylised hand-drawn 2D art. Their latest rousing fairy tale is set in the mid 17th-Century, when English soldiers are trying to tame the wild woods near Kilkenny. One hunter's daughter learns that there aren't just wolves in the forest, but "wolfwalkers" who can change into wolves at night. Richard Whittaker in the Austin Chronicle praises "a heartwarming story of family and friendship, a family-friendly examination of the horror of repression, a bracing adventure about two girls finding themselves, and a stealth art history lesson… Wolfwalkers stands proud as a new classic."
On Apple TV+ from 11 Dec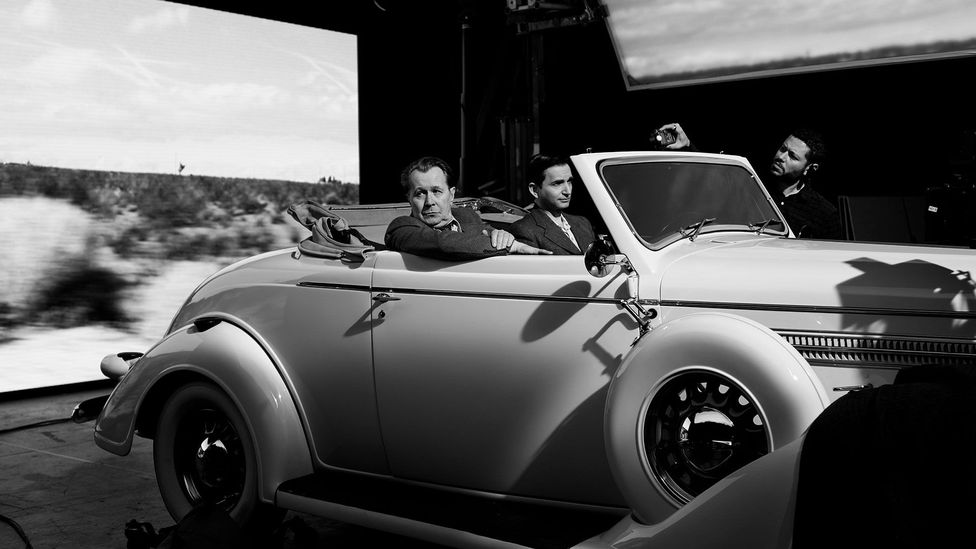 (Credit: Gisele Schmidt/Netflix)
Mank
Citizen Kane is the greatest American film ever made, at least according to a poll conducted by BBC Culture in 2015. But who was responsible for its greatness? Orson Welles, its brilliant young star and director? Or Welles' hard-drinking co-writer, Herman J Mankiewicz? David Fincher's drama comes down on the side of Mankiewicz (Gary Oldman), who dictates the screenplay while convalescing from a car accident, and bases the story on the time he spent with William Randolph Hearst (Charles Dance), the newspaper magnate, and his actress girlfriend Marion Davies (Amanda Seyfried). Whether or not you agree with Fincher's hypothesis, Mank is a politically charged, beautifully shot, black-and-white evocation of Hollywood in the 1930s. "Built on a towering performance by Gary Oldman," says Ian Freer in Empire, "it's smart, sophisticated, by turns thrilling and difficult, and amongst Fincher's best."
On Netflix from 4 Dec
Love film and TV? Join BBC Culture Film and TV Club on Facebook, a community for cinephiles all over the world.
If you would like to comment on this story or anything else you have seen on BBC Culture, head over to our Facebook page or message us on Twitter.
And if you liked this story, sign up for the weekly bbc.com features newsletter, called The Essential List. A handpicked selection of stories from BBC Future, Culture, Worklife and Travel, delivered to your inbox every Friday.