The publication of a tell-all memoir from the US President's niece is the latest in a long line of bitter – and entertaining – family feuds played out on the page.
"All families," wrote Alan Bennett, "have a secret: they're not like other families." And they certainly don't like it when someone shares those secrets. Mary Trump recently became one of the fastest-selling authors of all time when Too Much and Never Enough, her book about the family that really is unlike any other – the Trumps – sold nearly 1 million copies in its first day. Here was the sort of exhilarating literary drug that comes along rarely: an excavation by a clinical psychologist of the personality of US President Donald Trump, and how he was twisted into shape by a loveless father reigning over a toxic family.
Warning: This article contains language that some readers may find offensive
More like this:
– Eerily prescient 2020 plague novels
– The greatest summer novels ever written
– The cult books that lost their cool
The Trumps sued Mary – unsuccessfully – to prevent publication, saying she had signed a non-disclosure agreement at an earlier court case; but the judge rejected this argument. Now the world can read her colourful allegations, including that Trump paid someone else to take his college admission test, that he attempted to swindle inheritance money away from his siblings and – it's the small details that speak loudest – that Trump and his ex-wife Ivana once regifted Mary a Christmas present of a hamper of food: with the tin of caviar taken out first.
Donald Trump denies all of Mary's allegations and has responded in characteristic form. "She's a mess!" he tweeted a few days after the book was published, adding that his parents "couldn't stand her!" And Mary's book is so personal and intimate, unlike the landslide of other Trump books we've had in recent years, that it may introduce some readers to an entirely new experience: feeling sorry for Donald Trump.
But Mary Trump is hardly the first person to be frozen out of the family for telling all. Few public figures were more private than writer JD Salinger, whose daughter Margaret published her memoir Dream Catcher in 2000. Among the lurid details, it revealed how Salinger's quest for enlightenment via crackpot cults led him to drink his own urine, sit in a metal-lined box to accumulate "orgone" energy, and adopt a diet that caused him to turn "a sickly shade of green", all in the service of wanting to live to the age of 120. (He made it to 91.)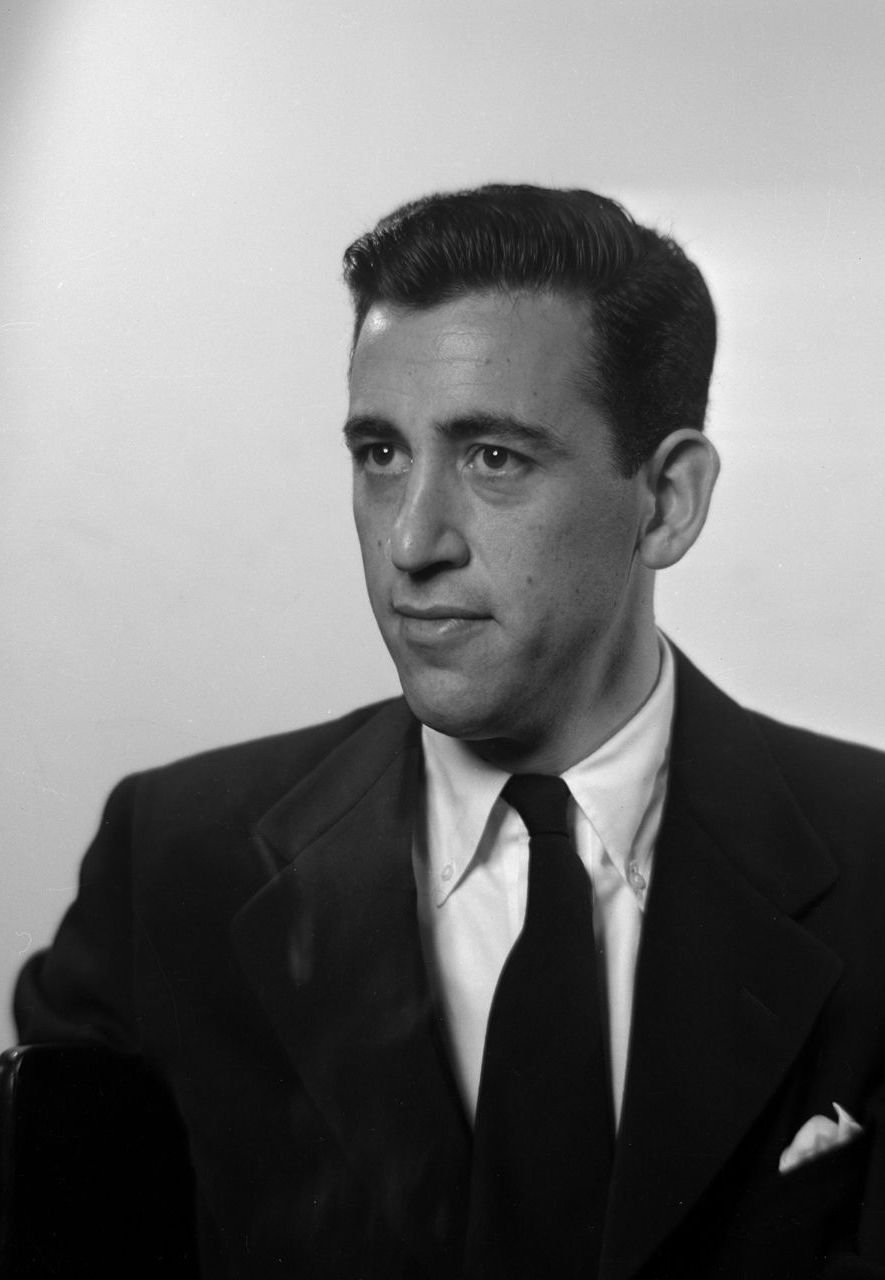 In 2000, JD Salinger's daughter Margaret published her memoir Dream Catcher, which revealed lurid details about the author's life (Credit: Alamy)
Again the allegations were denied, though they're given plausibility by Salinger's late writing, particularly the long stories Zooey ("a piece of shapeless self-indulgence" according to George Steiner) and Seymour: An Introduction, which at times read like a mail-order catalogue of the spiritual options that Salinger pursued throughout his life. Salinger didn't publicly respond to Dream Catcher, but we don't need to guess the feelings of the man who, in the voice of Holden Caulfield in The Catcher in the Rye, wrote "My parents would have about two haemorrhages apiece if I told anything personal about them. They're quite touchy about anything like that." Margaret's brother Matthew was less reticent, and it can't have cheered Salinger to have his children bickering in the letters page of the New York Observer ("the only sometimes frightening presence I remember in the house was my sister," said Matthew), in interviews ("it's kind of pathetic," he added) and on the book publicity circuit ("I hope for his own sake that he does some sorting through for himself," responded Margaret).
Like mother, like child
As Salinger found out, having an ungrateful child is an occupational hazard of celebrity. In 1985, the famously combative actress Bette Davis's daughter BD Hyman published a memoir – just in time for Mother's Day – called My Mother's Keeper. In the words of one reviewer it depicted Davis, who was recovering from a stroke at the time of publication, as "a salty-tongued, egomaniacal, heavy-drinking performer who steamrollered over anyone in her career path," and who also staged suicides, pretending to take an overdose in front of her children and then locking herself in her bedroom overnight. "I hope that taught you a lesson," she would say on emerging the next morning, though what it would teach them wasn't clear. The allegations in Hyman's book were at least less dramatic than those levelled against Joan Crawford in her own daughter's memoir Mommie Dearest, published seven years earlier; though given Davis's fierce rivalry with Crawford, it's hard to know whether this would have pleased or disappointed her.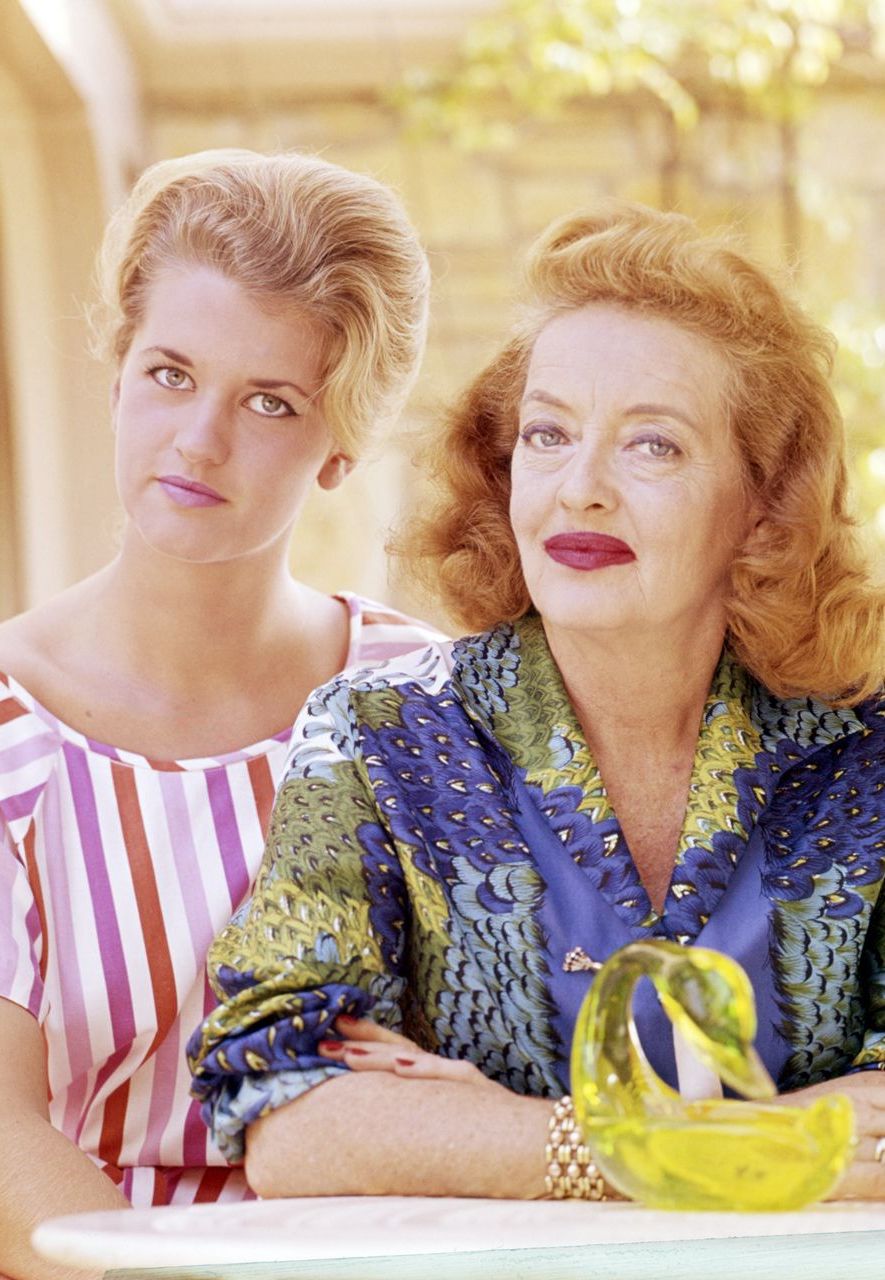 Bette Davis's daughter Barbara – later known as BD Hyman – presented her mother in a far from favourable light in My Mother's Keeper (Credit: Getty Images)
Perhaps the book was payback for Davis mocking her daughter in an interview a few years earlier: "Talent skips a generation, I think," she said. (Spite, though, clearly does not.) She didn't take it lying down: on a chat show she said the publication of BD's memoir was "as catastrophic as having the stroke." Even more remarkably, she responded to the book in her own memoir This 'n That two years later, which ended with a letter to her daughter, and if anyone hoped it might be conciliatory, the cold opening ("Dear Hyman") put paid to that. "There is no doubt," Davis wrote, queen bee to the end, "you have great potential as a writer of fiction."
In fact the dangers might be greater when the child really is a writer by profession. The poet Czeslaw Milosz thought so: "When a writer is born into a family," he wrote, "the family is finished." In the case of novelist and professional controversialist Michel Houellebecq, however, the family never really got going in the first place. Like Donald Trump, he was formed by parental neglect, when his mother abandoned him to his grandmother while she went travelling. In his second novel Atomised, Houellebecq created a fictionalised version of his mother (and for the avoidance of doubt, named the character after her too), portraying her as a selfish sex-mad hippy who leaves her son. As the mother is dying, the novel's protagonist tells her, "I'll make sure they incinerate you. I'll put what's left of you in a little pot and every morning when I get up, I'll piss on your ashes."
Houllebecq's mother, Lucie Ceccaldi, retaliated by publishing a book The Innocent in 2008 (making this a rare example not of a memoir leading to a fallout, but a fallout leading to a memoir). When promoting it she didn't hold back: her son was "a liar, an impostor, a parasite," she would "cane him round the face," she would "knock his teeth out," and declared – the unkindest cut of all – his books to be "moronic literature. If he wasn't my son I wouldn't read that kind of crap." This might be one that runs forever – Houllebecq was still complaining in 2017 that "my mother didn't love me enough" – but the final conclusion might be that la pomme doesn't fall too far from l'arbre.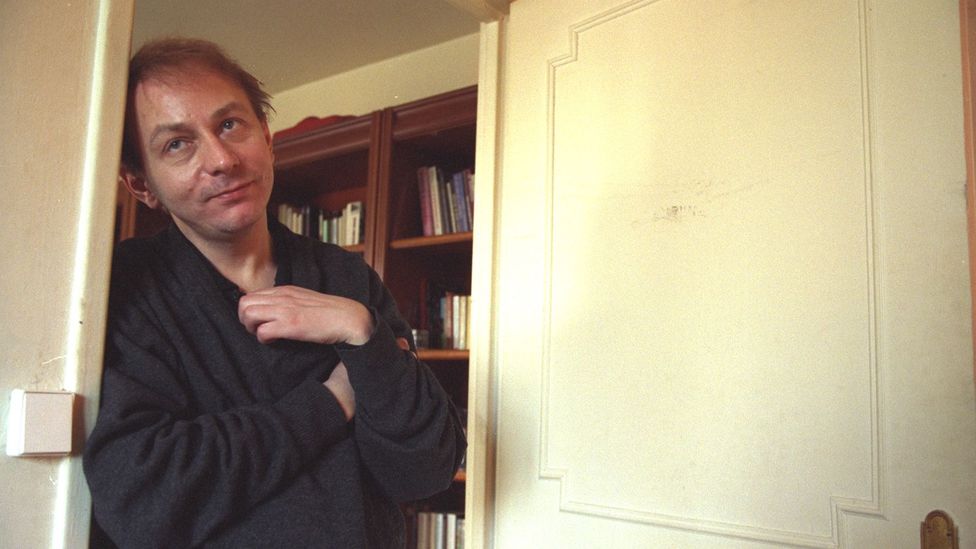 Controversial French author Michel Houellebecq fictionalised his mother as a selfish, sex-crazed hippy (Credit: Getty Images)
The war of the Houellebecqs arose from a fundamental failure of the relationship between mother and son early in life, but other feuds have much smaller seeds. The brilliant novelist sisters AS Byatt and Margaret Drabble show how, as any divorce lawyer knows, a careful negotiation can collapse over who gets to keep the favourite set of spoons. Or in this case, the childhood toy: Byatt objected to Drabble writing in one of her books about a tea set they had owned as children, because she wanted to use it herself. "She felt I had appropriated something that was not mine," wrote Drabble.
The Byatt-Drabble relationship was cool from early adulthood, driven by a competitive ambition instilled in them by their mother. Byatt attempted to thaw relations by sending Drabble a copy of her second novel The Game, inscribed with an apology, but Drabble found the book "mean-spirited". In her turn, Byatt objected to the fictionalised portrayal of their mother in Drabble's novel The Peppered Moth: "I would rather people didn't read someone else's version of my mother", she said, and the burn of the last two words – my mother! – showed that this feud is probably, as Drabble said in 2011, "beyond repair".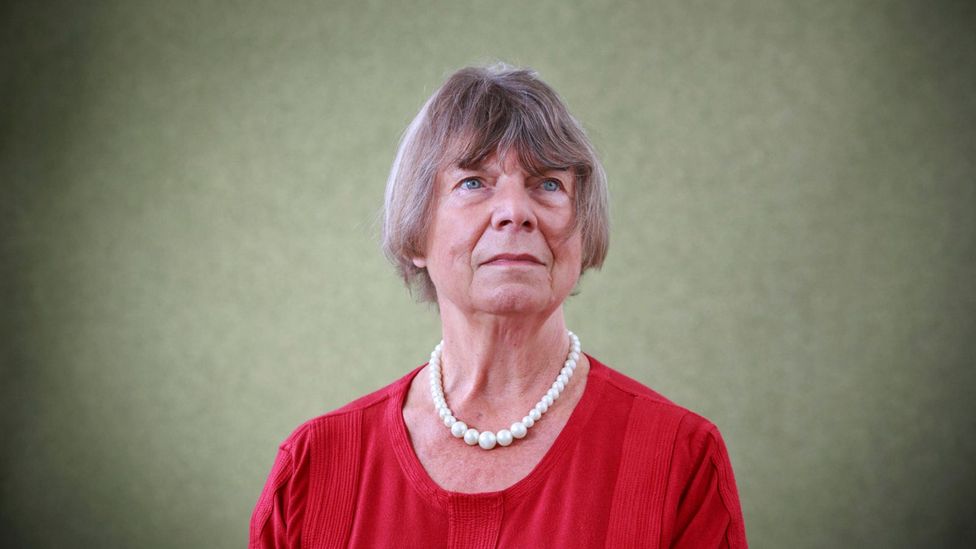 Novelist sisters Margaret Drabble (pictured) and AS Byatt's cool relationship has lasted most of their adult life, driven by a competitive rivalry (Credit: Alamy)
Just as some people could start an argument in an empty room, there are those who can spark off a family feud even without a family. Step forward Truman Capote, the fabulously successful author of Breakfast at Tiffany's and In Cold Blood who, in 1975, began publishing fictionalised memories of his jet-set friends – his surrogate family – in Esquire magazine, under the collective title Answered Prayers. It was pure gossip about their personal hygiene and bedroom exploits but Capote thought he would get away with it. "They're too dumb. They won't know who they are." But they did know, and they got payback: they cut him off, the phone stopped ringing. He continued to haunt the same lunch locations, hoping for forgiveness, but as one of the betrayed friends put it, she "never looked up. Never looked up at his face again."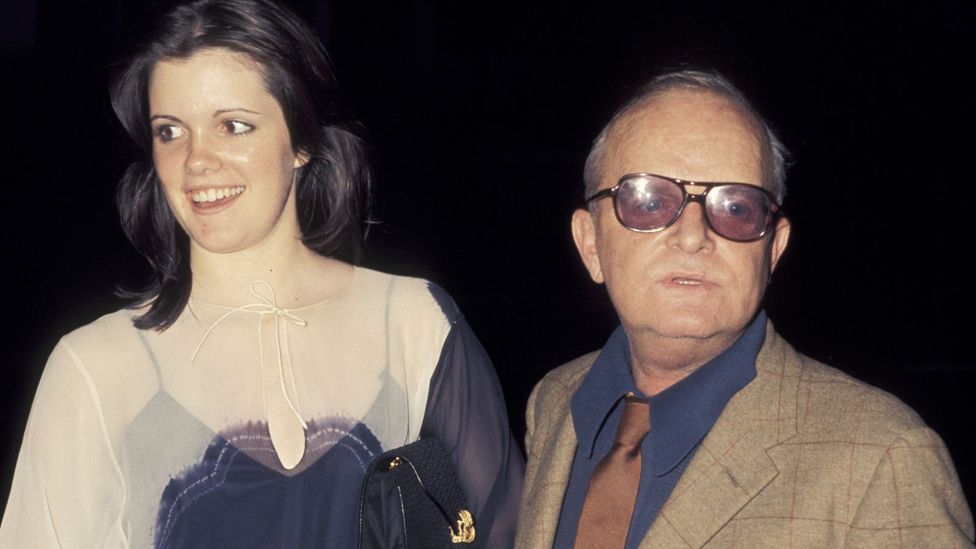 Truman Capote lost several friends when he wrote thinly-veiled accounts of their personal affairs in Esquire magazine (Credit: Getty Images)
For Capote, whose best writing days were long behind him by then and who lived more or less as a professional socialite, it was the end. "He had no stature socially speaking," said the novelist John Knowles. "He had no family. He was only an ornament. There was nothing for him to fall back on." From then on Capote, the ex-boy wonder, completed no further books and turned increasingly to alcohol and drugs, before dying nine years later in 1984 from liver disease and drug intoxication.
Capote's public decline was particularly tragic, but there is sadness woven into all these feuds, even – especially – the most vicious: one journalist interviewing Michel Houllebecq's mother about her book said that it was "painfully clear" that it was "her way of trying to reach out to him". From Capote to Houellebecq, BD Hyman to Margaret Salinger, these are people who wrote not just their own stories but other people's stories, sacrificing their family lives for a writer's pleasure in getting published. Yet it doesn't seem, in most cases, to have made them happy. Did they get what they wanted? To borrow the saying of St Teresa from which Truman Capote took the title of his scandalous work, more tears are shed over answered prayers than unanswered ones.
Love books? Join BBC Culture Book Club on Facebook, a community for literature fanatics all over the world.
If you would like to comment on this story or anything else you have seen on BBC Culture, head over to our Facebook page or message us on Twitter.
And if you liked this story, sign up for the weekly bbc.com features newsletter, called The Essential List. A handpicked selection of stories from BBC Future, Culture, Worklife and Travel, delivered to your inbox every Friday.