I May Destroy You is an astonishing study of sexual assault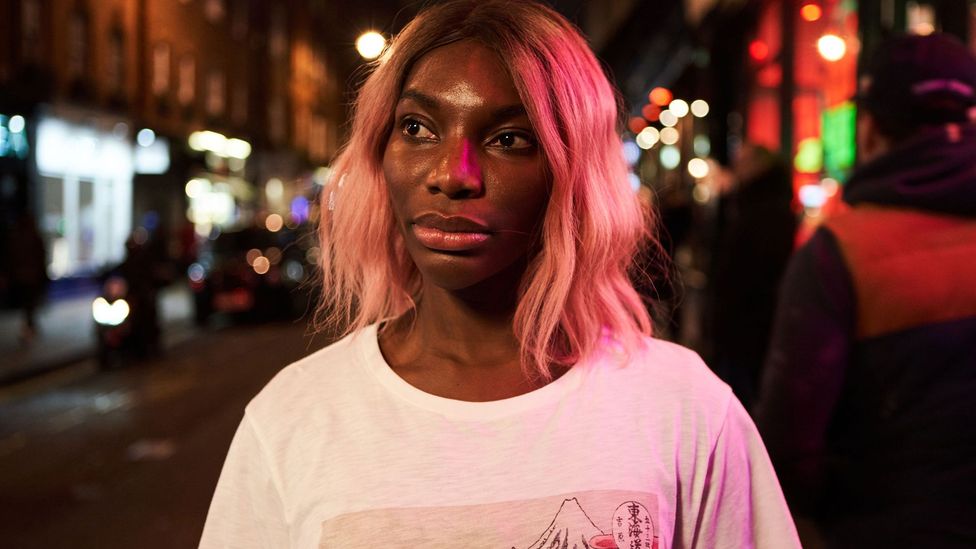 Depictions of rape on TV have often been exploitative, which makes writer-actor Michaela Coel's fearless new BBC/HBO drama all the more welcome, writes Hugh Montgomery.
N
No one gives more credence to that old adage 'write what you know' than the brilliant British writer-performer Michaela Coel. Her first authored series, Chewing Gum, was one of the greatest of the recent cluster of semi-autobiographical comedies, a ribald, uproarious riff on her experiences growing up in East London. Now, three years on, she has chosen to address a more specific and much darker episode in her life – with profound and scintillating results.
More like this:
o TV shows to watch in June
o Hidden TV gems to binge
o The perfect show for right now
Back in January 2016, as Coel was working on the second series of Chewing Gum, she was sexually assaulted, after having her drink spiked with a date rape drug. It is this experience that was the catalyst for I May Destroy You. Coel's protagonist Arabella is also a successful writer, whose breezy demeanour belies her struggle to finish a follow-up to her bestselling debut Confessions of a Fed Up Millennial.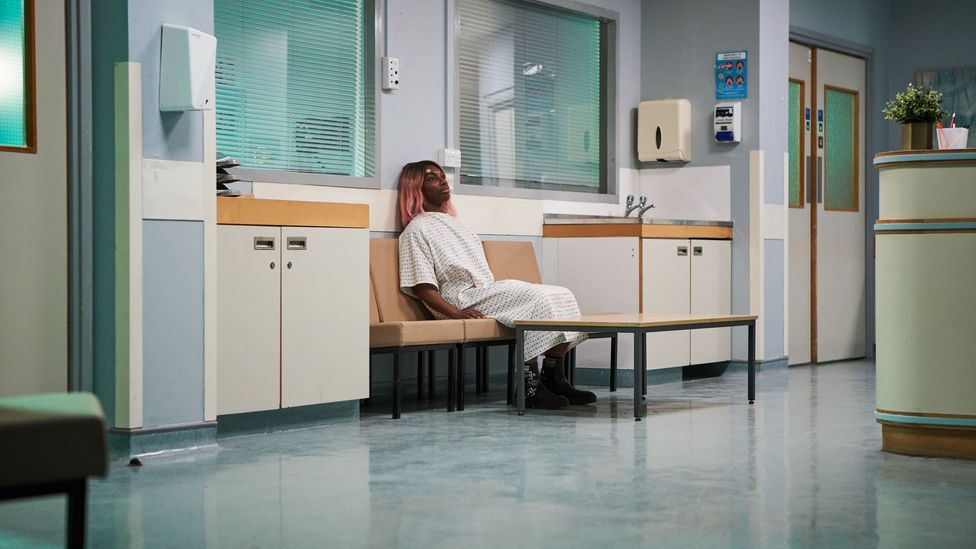 The show explores the aftermath of sexual assault, and the procedure for reporting it, with an absence of melodrama (Credit: BBC)
While pulling a deadline-grazing all-nighter at her agent's offices in central London, she skives off to go for drinks with an old friend. But hours later, she finds herself back in front of her laptop with a cut to her head and little memory of the evening's events. It is only gradually that abrupt flashbacks alert her to what has happened – the key one being that of a man looming over her in a toilet cubicle. And as her consciousness begins to un-fog, the burden of her trauma is compounded by the weight of professional expectation. Around her, meanwhile, her friends reckon with their own troubles – chief among them, Terry (Weruche Opia), an actress struggling to land paid roles; and Kwame (Paapa Essiedu), a fitness instructor who is her greatest support.
Their stories are interwoven to create a millennial drama with its own singular energy, at once freewheeling and sharply focused, that is 'important' but not self-important. Important, because the way in which it deals with sexual assault is powerfully non-sensationalist. The history of rape portrayals on TV is a tawdry one: it has been deployed as an exploitative plot device designed for maximum shock value in any number of thrillers and prestige dramas. Last year, however, Netflix's true-crime series Unbelievable broke the mould with its quietly humane, victim-focused take on the subject.
Confronting a horrible truth
And though set in a very different milieu, the buzzy, metropolitan I May Destroy You is a worthy companion piece, exploring the aftermath of assault with an absence of melodrama that makes it all the more impactful. As we follow Arabella on her journey to process what has happened, her actions and reactions never feel predictable or conditioned by cliche. Talking to Terry on the phone, after first coming to the realisation she was spiked, she says she's going to the police station with the casual air of someone popping down the pub. Interviewed by two officers, she then admonishes them for assuming her fractured memories are real, and "talking about things like they're facts". Later, seeing a therapist, she explains that she distracts herself from thinking about what happened by repeating to herself phrases such as "there's a war in Syria" to "remind myself of the bigger picture". Throughout, this rare idiosyncrasy and detail in the writing makes the drama all the more horrifyingly real.
However what's positively revelatory about the show's treatment of sexual assault is how pervasive it is within the narrative. Arabella's date rape is not treated as a lone incident: instead, even within just the four of the 12 episodes given out for review, there are a number of other 'non-consensual' violations, including one more suffered by Arabella herself, where a man takes off a condom in the middle of sex without asking. The show, in general, displays a refreshing candour about sex and dating, from a sex scene involving a menstrual blood clot to the blunt profile names on Kwame's Grindr-style hook-up app ('HUNGRY BTM' 'LIKE it RAW'). And as part of that, it confronts a horrible truth that many of us are aware of, either through our own experiences or those of friends, but that is rarely acknowledged. It is that among all the lurid tales of boogeymen rapists and killers in popular culture, sexual assault (incorporating all the acts that might come under that umbrella term) is appallingly commonplace.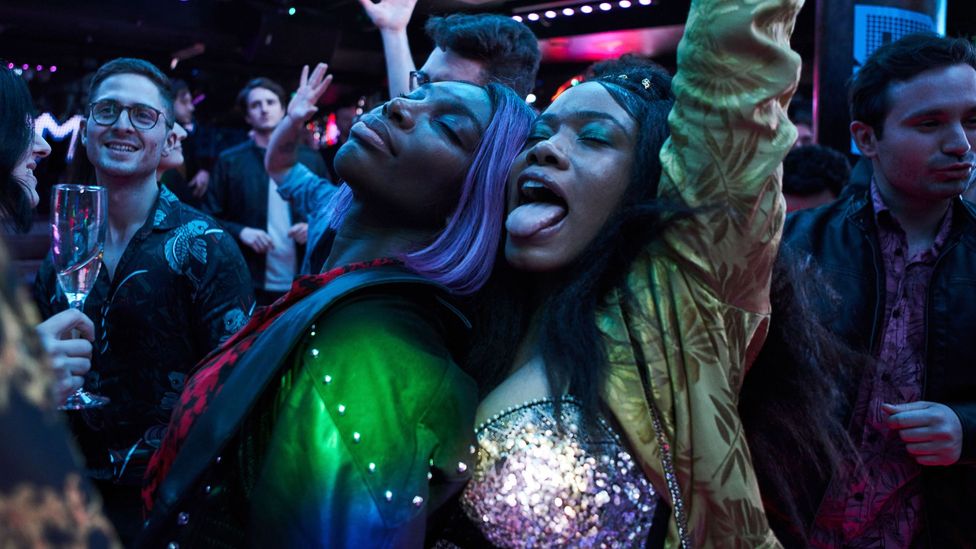 The remarkable standalone third episode depicts best friends Arabella and Terry on a big night out clubbing in Italy (Credit: BBC)
To characterise the show as a one-issue piece, however, would be an injustice: it makes sure to present its characters and their lives three-dimensionally. It is as astute on racial aggressions as it is on sexual ones. It's uncomfortable to watch Arabella's white, middle-class publishers and their insincere, patronising manner towards their young black, female client, such that they furnish her with a male, Cambridge-educated writing 'mentor' – and excruciating to see the scene in which Terry goes up to appear in a Dove beauty campaign only to face intrusive questioning about her 'real' hair from the oblivious white interviewer.
These sharply, and painfully, observed elements feed into a story that simultaneously conveys something more ineffable: the vertigo-inducing experience of navigating the world as a young adult. That is captured most viscerally in the standalone third episode, which flashes back to a 'big one' Arabella and Terry have in Italy, while the former is on a writing break there. Partying is an activity so unconvincingly depicted in much film and TV – with too many scenes that are either painfully over-egged or blandly coy – that what Coel achieves in these 30 minutes feels astonishing. As the sun sets and weed is swapped for cocaine, ketamine and MDMA, the spot-on physicality of the actors – with their hyperactive jaws and exaggerated expressions – is matched by an equally convincing evocation of the intense emotional disorientation that can occur on a night out.
A star for a generation
It's also notable how brilliantly Coel the writer is served by Coel the actor: the very opening scene, in which Arabella says goodbye to her sometime Italian lover as she prepares to fly back to the UK, voicing her desires, and revealing her true vulnerability about their relationship only when his back is turned, is a masterfully concise introduction to her character's recesses. Coel is a natural star, possessed of seemingly effortless charisma, as is her alter-ego Arabella: you can see why she may have acquired the kind of 'voice of a generation' status that she appears to have.
However the show also implicitly questions whether your personality can ever really be effortless, particularly when you've achieved some kind of public profile – and what the cost is for having to maintain it. This is exemplified by a grimly surreal moment, when Arabella, dizzy and reeling her way home the morning after her assault, is approached by a fan for a selfie: despite barely being able to stand up, she instinctively switches into the smiley bonhomie expected of her. And Arabella is not the only character who you sense has layers yet to be unfurled: four episodes in, both Opia's frustrated, diffident Terry and Essiedu's faintly inscrutable Kwame are equally compelling presences, as much for what we don't know about them yet as what we do.
Some other strengths to mention: it's difficult to think of another show that has captured the mores and rhythms of modern, smartphone-centred communication so unselfconsciously, and its striking visual sensibility is complemented by an expertly-selected soundtrack of R&B, dance and hip-hop. Above all, there's an absolute sense of authenticity that courses through every aspect of the show, from the character development to the production design; from Arabella and Terry's banter and impromptu singing as they get ready together, to the Game Boy that Arabella pulls out of a drawer in her childhood bedroom. 'Immersive' is an overused word these days when it comes to culture, but the experience of watching I May Destroy You merits that description – and, for all its agonies and ecstasies, the way in which it teems with life, at a time when our real lives are so circumscribed, makes it truly thrilling viewing.
?????
I May Destroy You is on Sunday nights on HBO in the US and begins today in the UK on BBC1 and BBC iPlayer.

Love film and TV? Join BBC Culture Film and TV Club on Facebook, a community for cinephiles all over the world.
If you would like to comment on this story or anything else you have seen on BBC Culture, head over to our Facebook page or message us on Twitter.
And if you liked this story, sign up for the weekly bbc.com features newsletter, called The Essential List. A handpicked selection of stories from BBC Future, Culture, Worklife and Travel, delivered to your inbox every Friday.