https://pixabay.com/photos/ecommerce-shopping-credit-card-2607114/
E-commerce is the heart of the modern shopping experience. Compelling product descriptions will help you make the most of your online store. However, doing this is not as easy as many business owners anticipate. It turns out that crafting product descriptions is an art.
In this blog post, you will learn six tips to help you write better descriptions for your products. Better writing translates to better SEO ranking and increased sales. Therefore, it is necessary to master writing compelling product descriptions to grow your business.


As it pertains to all forms of copywriting, it is vital to stay clear and informative. You do not want your readers to spend a lot of time figuring out what you are trying to convey.


Here are the six tips for enhanced product description and better SEO ranking.


1. Research your Competition
Understanding what your competition is doing makes it much easier to establish a selling point for your product. You can also get ideas for what to include in your product descriptions from their website.


You do not want to copy them, but looking at what they are doing can help you better understand what customers seek. Understanding how your competition phrases their product descriptions will also give you ideas for crafting yours.
To write product descriptions for SEO, you need to find top-ranked competitors. You require a tool like Moz or Spyfu that allows you to discover the SEO keywords your competition is using. In addition, looking at what other products they offer and what keywords they are targeting will provide insights.
2. Stay Customer-Centric
https://pixabay.com/photos/business-woman-woman-attractive-1434836/
When writing your product descriptions, always think from the customer's perspective. What would they want to know about the product? What are they searching for in a product description?
The best way to answer these questions is by doing research. For example, if you're selling shoes online, look at other product descriptions of the same type of shoe to see what people want to know about them before buying.
What is the material? What shoe size should I get? How do these fit compared to my current pair? These are questions that your clients will likely ask themselves when reading through the products. Ensure you provide accurate answers in your writing.
3. Use Keywords Strategically
https://pixabay.com/photos/keywords-letters-scrabble-word-2041816/
Keyword research is central to effective product descriptions. You may not see much success without them. But you need to be strategic in your keywords when writing your content.
First of all, it helps if you have already done the keyword research before starting on the copywriting part of the product description. Find keywords with high search volume but also relevant to your product.
You do not want your customers having to sift through a bunch of irrelevant keywords just because you were hoping for better rankings. The goal is to include the right amount so that Google will pick up on them and increase the likelihood of appearing on SERPs.
4. Use the Right Amount of Descriptive Words


When writing product descriptions, you should always balance being descriptive with using too many words. It is unnecessary to incorporate every detail about a product if it does not contribute much to the customer's buying decision.
You want readers to get the entire idea of what you are selling. However, if you include too many details, they might get lost and not convert. Find the right balance of being informative and descriptive without going overboard. You can make the product description between 200 and 300 words for better ranking and engagement.


In addition, using flowery adjectives can hurt your SEO ranking. Stick to words accurate and relevant to what you are selling for the best results. For instance, instead of saying the product is "gorgeous," use words like "beautiful" or "stunning."
5. Use Numbers


People love numbers, and including them in your product descriptions can enhance a sale or make the customer move on to another option. Numbers show that you are knowledgeable about your product and can help make it more compelling.
Including numbers in the description will also give Google a better understanding of what your page is about. That can help you rank higher in SERPs for relevant keywords.


For example, if you are selling running shoes, you can include statistics about the shoe's durability or how many miles they can run on them. It will show customers that you know what you are talking about, and it can help them make a more informed purchase decision.
When it comes to numbers, however, be accurate. Do not inflate the numbers to make your product sound better because customers will eventually find out.
6. Be Descriptive, Not Vague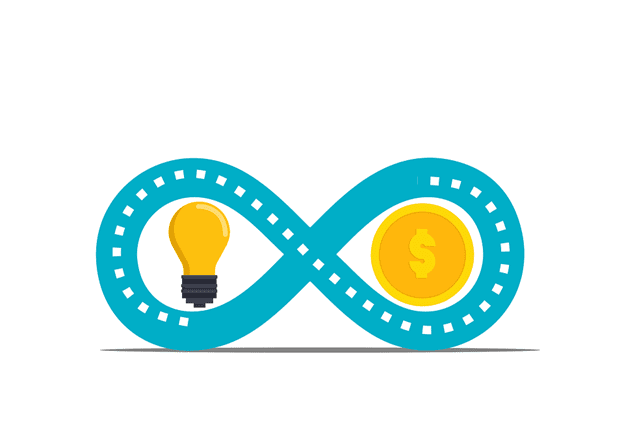 https://pixabay.com/vectors/money-idea-logo-icon-light-bulb-6880650/
It is pivotal to be clear about what you are selling in your product descriptions. Customers should understand what they are buying without asking too many questions.
Being descriptive also helps with SEO. The more relevant insigt you can include in your product descriptions, the better it will be for your ranking. Ensure you add pictures to support your product descriptions.
Summary
In eCommerce, product descriptions are vital to growing your sales. They help you rank higher in search engines and engage with customers more effectively. Understanding the requirements in product descriptions can go a long way to help you increase your conversions.