From rarity, opulence and status to today's more nuanced 'luxury essentialism', the story of all things 'luxe' has evolved over the centuries. Cath Pound explores how.
L
Luxury as a concept has always seemed inherently rooted in materialism. Over the centuries it has been rare, precious, innovative, opulently extravagant, or even starkly minimalist, but it has always involved the owning of beautiful, often superfluous, things. The exhibition, Luxes, which opens at the Musee des Arts Decoratifs in Paris in October, explores this multi-faceted history. It also questions whether, in a world where natural resources are declining and over-consumption is having a catastrophic effect on our environment, it may be possible to move towards a more meaningful definition of luxury, one that is in tune not only with nature but our true selves. Although the exhibition was conceived pre-pandemic, these issues seem more relevant now than ever as, confined to our homes, with the world slowed to a standstill, we have been forced to question what we truly value in our lives.
More like this:
– Hideaways for peace and tranquility
– The world's most beautiful spas
– The global story of a Dutch icon
"It is obvious that today's luxury is confronted with new challenges," Olivier Gabet, the director of the museum and curator of the exhibition, tells BBC Culture. "Undoubtedly, materiality and materialism are strongly questioned; luxury is rediscovering an immaterial dimension – time, space and also experiences – a moment can be as luxurious as an object, to travel in these times of confinement is a supreme luxury, it may continue to be so for a while."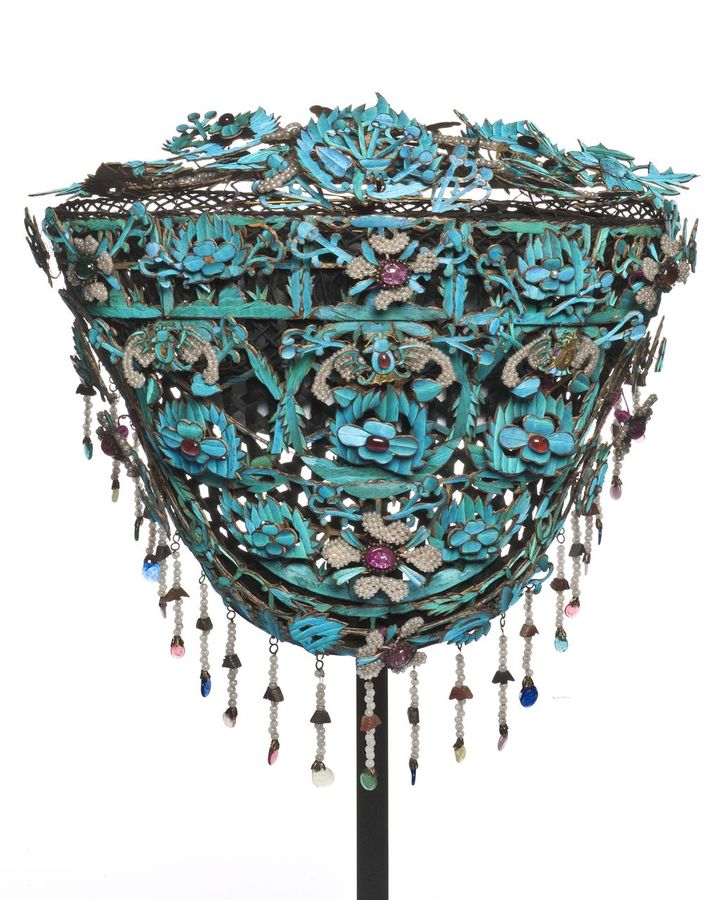 An intricate 19th-Century headpiece is the epitome of Qing dynasty luxury (Credit: MAD, Paris/ Jean Tholance)
Time and travel, two things that in themselves seem infinitely precious today, were instrumental in the evolution of luxury, as contact with other nations fuelled a desire for rare and exotic items. "Trade on a global scale is inherently connected with the idea of luxury. Since Antiquity, precious materials have been the subject of economic and even geopolitical issues," says Gabet. "The idea of time, that which we spend transporting gold, silk or spices, the distances crossed and the idea of conquered space are just as fundamental," he adds.
The discovery of different global aesthetics also shaped the very notion of what luxury could be. "When the West discovers Japanese ceramics, it realised that luxury and refinement can rhyme with simplicity and purity," says Gabet. "This experience is a Copernician revolution which imposes a new idea of luxury, from the straw marquetry of Jean-Michel Frank to the little black dress of Gabrielle Chanel."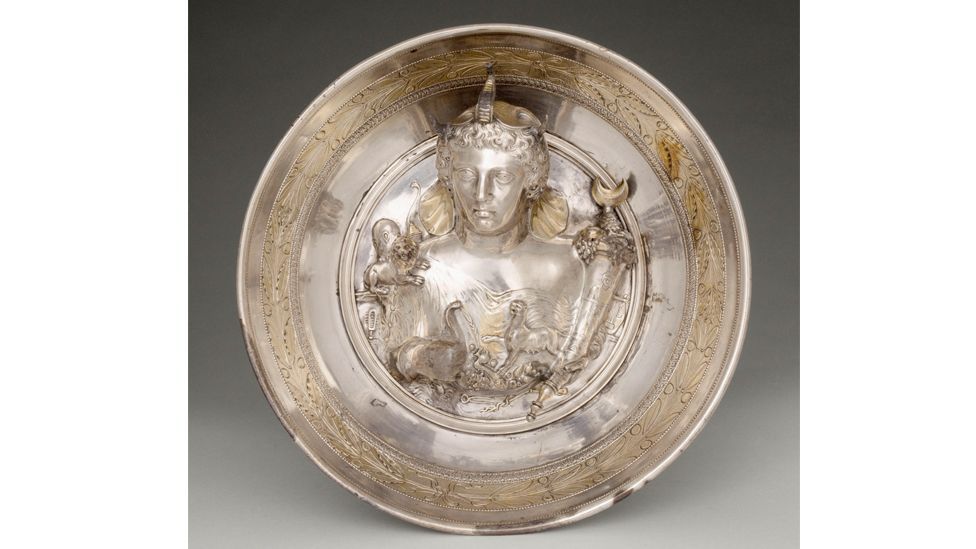 Silverware from the ancient Roman Boscoreale Treasure is among the objects on display at the exhibition, Luxes (Credit: RMN-Grand Palais/ Musee du Louvre / Herve Lewandowski)
Frank, today celebrated as one of the most radical interior designers of the 20th Century, created dramatically minimalist interiors that appealed to artistic figures such as the writer Francois Mauriac, who referred to his style as "the strange luxury of nothing". Appreciation for such avant-garde aesthetics raises the question of how much luxury has been about status and how much about displaying a taste that sets one apart from the masses.
"In Antiquity, luxury is a social and political marker of the first order, the tribute that the vanquished delivers to the victor, the gift that is offered to show respect and be respected, the objects that the Egyptians take with them to the beyond," says Gabet. Luxurious fabrics such as velvet were considered the preserve of royalty and nobility, and from the 14th Century onwards, many societies issued sumptuary edicts prohibiting lower classes from wearing them in order to maintain their elite status.
"Gradually, however, luxury becomes a mark of individual distinction more than a social distinction; it's this we call taste," says Gabet.
Art of living
In 18th-Century France, taste – and the taste for luxurious objects – combined in the idea of the art de vivre, literally 'the art of living'. Driven by a rise in the power of individualism and new forms of artistry, French elites delighted in creating pleasing living environments. At the same time, an increase in trade led to a Western passion for luxury objects from other cultures, especially Japan and China, with ceramics, lacquerware and textiles being particularly popular.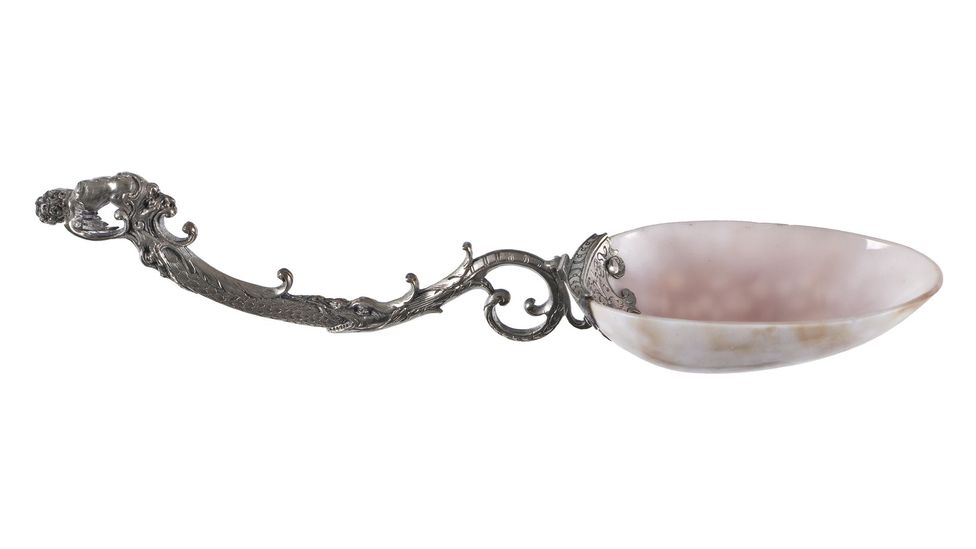 Historically, luxurious cutlery denoted status – this silver spoon was made in Germany in the 16th Century (Credit: MAD, Paris/ Jean Tholance)
In Paris, the decorative-arts entrepreneurs known as marchands merciers, a new breed of creator, embellished existing objects such as Chinese or Japanese porcelain, mounting them on gilded bronze to enhance them or turn them into other objects such as a potpourri dish or lamp. "They are almost the first artistic directors, employing different artists and inventing collaborations," says Gabet. "It is this particular momentum that gives birth to a decisive stage in the history of luxury."
The 19th Century saw the demand for luxury goods dramatically expand, as a burgeoning middle class sought to provide itself with comforts, and the industrial revolution allowed for the production of everything they could desire. Charles Frederick Worth opened his Parisian fashion house in 1858, signalling the birth of haute couture. And travel itself became a major form of luxury. These trends set the groundwork for the 20th Century, as luxury became ever more aspirational thanks to the expansion of advertising and popular media. However, the excesses of the 1980s led to the "complete de-contextualisation of luxury when (it) became all about purchasing expensive things to gain competitive advantage in the world, all about the surface value," says Martina Olbertova, a cultural strategist and expert on luxury brands.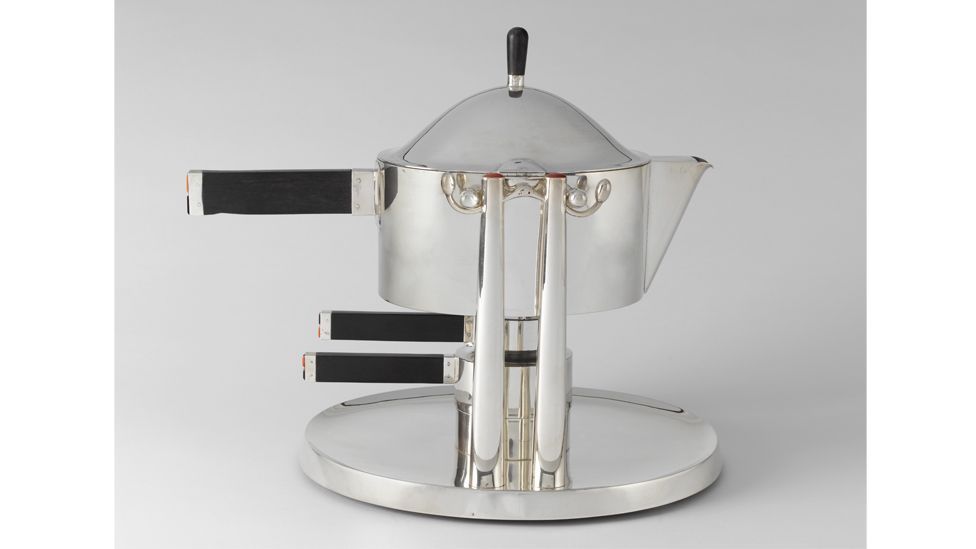 This samovar created in 1904-1905 in Vienna brought a sleek, refined modernism to an everyday object (Credit: Louvre Abu Dhabi)
Now, confronted with the environmental and ethical cost of such consumption, the luxury industry has begun to change. Olbertova has noted a number of key trends, including the favouring of personal experiences over personal luxury, and a move away from excess and opulence towards what she terms "luxury essentialism".
Travel is top of everyone's wish list at the moment, but it is not simply escapism. "People want experiences that help them learn and get to know things about the place and themselves, to fundamentally help them reconnect with who they are and their own spirituality, or with nature and the world around them," says Olbertova. Given the current circumstances, it is not surprising that luxury travel is focused on privacy, seclusion, wellness, and resorts where people can safely distance, but there is real concern that this has to be balanced with a concern for the environment. Nature-based resorts that focus on rewilding are becoming increasingly popular. It would be naive to think that the desire for beautiful things will end, but there is a growing sense that we need less to experience more.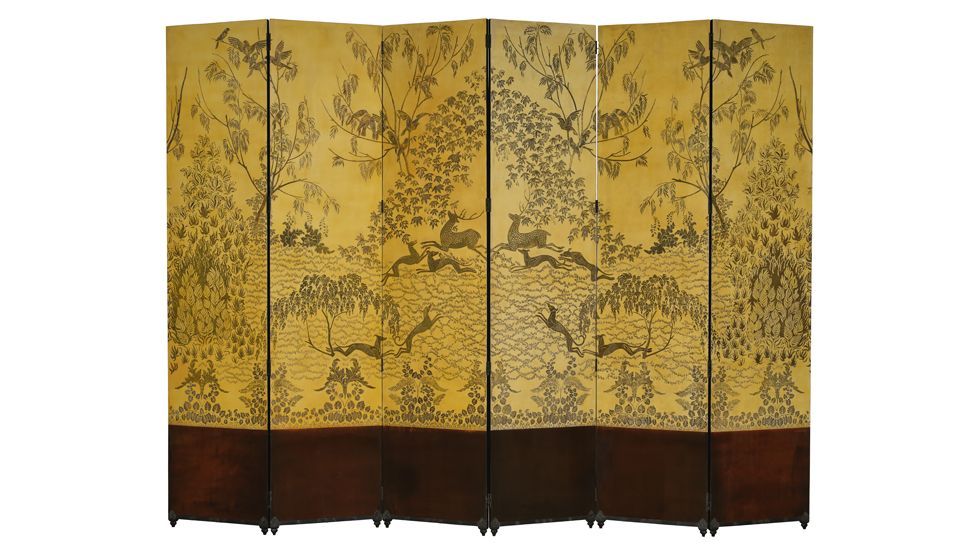 An exquisite, Chinese-influenced screen entitled Race in the Forest was created by Armand-Albert Rateau in 1925 (Credit: MAD Paris/ Christophe Delliere)
"There's a shift from the obsession with ownership to only using things that have personal value. You will have these really nice, well-made objects around you to elevate the sense of things which are important in your own life," says Olbertova. For someone who loves cooking and having friends over to share their passion, this could be a beautiful set of crockery.
"We don't need everything to be luxurious – that's just flashy and meaningless," says Olbertova. "People will pick certain areas of their lives, and then use brands to elevate them – and that is very much luxury essentialism."
Olbertova sees the longevity of luxury items becoming an important part of their appeal. We will learn how to care for them properly, so they last for years, in a decisive move away from disposable culture. Sustainability will become vital. "It should just be the thing that's logical – these things that we see as trends need to become the new normal," she says.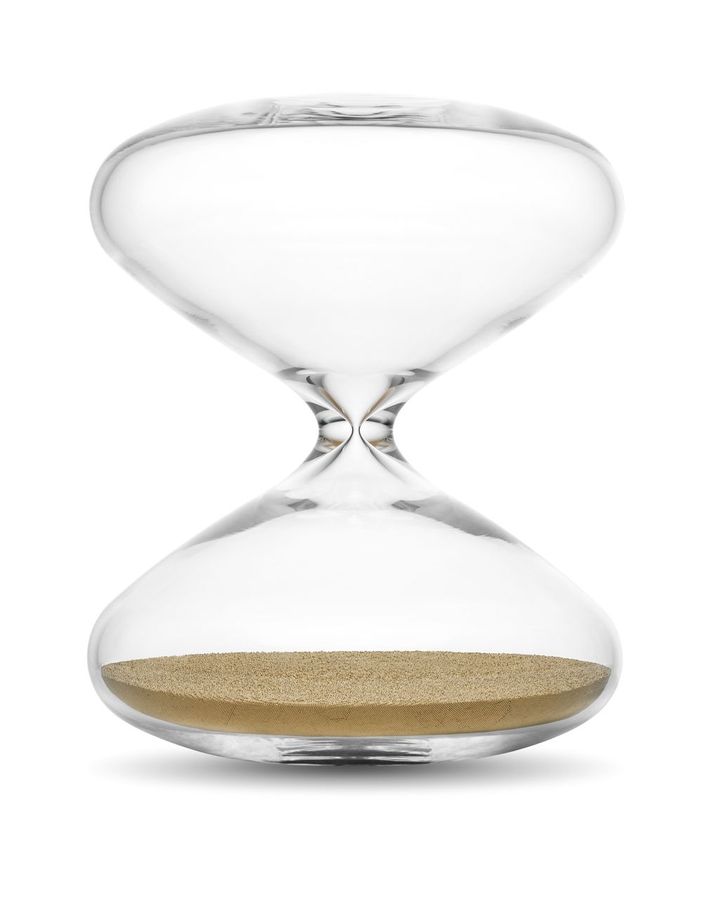 Minimalist luxury is embodied in Marc Newson's The Hourglass, designed in 2015 (Credit: Philippe Joner)
She acknowledges that we are not quite there yet. "This is a pause – it's like a state of change, of rebalancing and recalibrating," she says.
Let's hope this pause leads to a new 'art of living'. One that considers life itself the most desirable and important commodity of all.
Luxes is at the Musee des Arts Decoratifs from 15 October 2020 to 2 May 2021.
If you would like to comment on this story or anything else you have seen on BBC Culture, head over to our Facebook page or message us on Twitter.
And if you liked this story, sign up for the weekly bbc.com features newsletter, called The Essential List. A handpicked selection of stories from BBC Future, Culture, Worklife and Travel, delivered to your inbox every Friday.