Vape enthusiasts and magicians, get in here! Over the years, vaping has evolved into a preferred and popular option to smoking. A chill activity, we can agree that vaping is popular and has earned its cool points with younger people and different demographics.
Vaping gadgets and hardware have evolved with time, with changes in style, efficiency, and preference. Every upgrade revolutionizes and makes the vaping experience special.
Image by Kjerstin Michaela Noomi Sakura Gihle Martinsen Haraldsen from Pixabay
If you enjoy vaping, we've made a list of some of the coolest vaping gadgets we think you should know.
1.     Vape Mod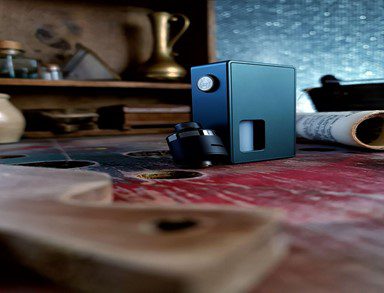 Photo by Dovpo Offical on Unsplash
Vape mods allow you to modify and elevate the vaping experience, putting you in the driving seat. Vape mods upgrade from vape pens in every way – providing variable voltage, wattage, and temperature for the vaper to amplify or lower each based on their preferences.
Vape mods also allow for versatility, making it easier to replace a single feature of the mod. One of the best mods on the market is the Geek vape aegis mini, which comes in different colors, and features a solid battery life and a sleek, comfortable design.
2.    Vape Storage Box
Vape gear can often be all over the place. A vape storage box is great for putting all your vaping equipment and devices together and in order as well. Top-rated vape storage boxes on the market include Demon Acrylic Storage Box, Titan Storage Box – smaller storage boxes for arranging vape gear, and Langria – a long-term solution for stacking your vape equipment.
Vape storage boxes are handy vaping gadgets for vape enthusiasts, helping to clear the clutter and reducing the constant losing of smaller vaping gear. Highly recommended for the slippery hands and an option for more organized vapers.
3.    Vape Cleaner
Struggle to clean your vapes? A vape cleaner is another cool vaping gadget you can use to clean vapes and inner crevices: RTA, RTD, metal atomizer parts, screws, etc.
Vape cleaning is essential to prevent gunk and oils from piling up and ruining subsequent vaping experiences.
An excellent vape cleaner on the market is Vapresso Energystash Energy Cleaner. You can keep your vaping gear as clean as when you got them with this product, as it eliminates struggling with water and wipes to clean the inner crevices of vaping gadgets. Clean vape, clean vaper.
We highly recommend getting a vape cleaner to keep and maintain your vape equipment and make them last longer.
4.    Vape Air Purifier
A vape air-purifier detects, diffuses, and eliminates vapor air. It is intelligent, sensing vapor, so that removes the bulk of the work.
You can put it on and relax as it sniffs out vapor air in your apartment and does away with it. It comes with a built-in smoke sensor and ramps up its engine and fan speed when it senses a higher vapor density.
Whether you're trying to get the smell of vape out of your apartment, or you're freshening up your car, you need a good air purifier.
Alen BreatheSmart FIT50 is a great pick for a big spender, and it ranks as the best money can buy. A more affordable option is the Hamilton Beach TruAir.
Don't let the smell of smoke and vapor infiltrate your house and become permanent. It's essential to clean up soon after activity to keep the place smelling fresh as new.
5.    Vape Mixer
Another vape gadget every vape enthusiast should have is a liquid mixer. These mixers are used explicitly for vaping. Vape mixers mix and bring sweet e-liquid vapor to the user while maintaining functionality and efficiency.
MIxing your e-liquids has its benefits. You determine and control the PG: VG ratio and thus never miss out on a new flavor, the experience you'd want. This device allows you to do that.
It's more convenient to mix your e-liquid, and once you get the hang of it, it serves you long-term. An excellent vape mixer on the market is the Nitecore NFF01 Magnetic Mixer, an advanced liquid mixer. It has more function than most mixers within the same price range.
Its essential features include suitable heating temperature (35 to 70 degrees Celsius), the rotational speed adjustable from 70 to 1200 revolutions per minute, and the intelligence mixing mode: PMM and SMM.
Conclusion
Vaping is a fun exercise. It's smooth and irritation-free, the smoke smells sweet,  and what's more, you can do cool smoke tricks when vaping. You could even get some picture-worthy ones!
Photo by Maxim Potkin on Unsplash
Why not make it more exciting and stress-free using cool gadgets? These devices make the entire process seamless, from puffing, inhaling, and breathing out smoke in a grand display to cleaning up and organizing your space afterward.
You can use vape gadgets to help organize your vape gear, clean up the environment after a vape session, clean the vape itself, and mix your vaping liquids.
Take your pick of one or all of the devices above we've compiled for you. We sure hope you can choose the vape gadget that'll take your vaping to the next level.