The sequel to the hit musical was a critical and commercial disaster on its release – but it's since become a cult classic, writes Clare Thorp.
W
When Grease was released in cinemas in 1978, its producers were all too aware of the power of a sequel. Although the musical would go on to become the highest grossing film of that year, it was beaten at the box office in its opening weekend by Jaws 2 – the follow-up to Spielberg's hugely successful shark-attack horror. By then, film-goers were growing accustomed to successful movies spawning sequels, and Hollywood was relying on them to hook in an audience already sold on the original. A few years earlier, Francis Ford Coppola's The Godfather Part II – which won the Academy Award for best picture – suggested that sequels could even improve on the original.
More like this:
– The most outrageous film ever made?
– The classic that's saved lives
– The film that exposed our misogynistic culture
On a budget of $6m, Grease made back ten times that in just one month (and would go on to gross $400m). So it seemed a no-brainer that Paramount Studios should decide to produce a sequel. (At one point there were plans for a four-film franchise and a spin-off TV series.)
Matching the success of an original is a tall order for any sequel – particularly to a film as huge as Grease, and especially when you're attempting it without the star power of John Travolta and Olivia Newton-John, but with a new, mostly unknown cast. Even so, Grease 2 didn't just fall short – it flopped with gusto. Despite having almost twice the budget of the first film, it barely made back its costs. The film was critically mauled, and – aside from Michelle Pfeiffer, who was likely on her way to great things anyway – it didn't propel anyone to stardom. It might even have ruined a few careers. And yet in the almost four decades since its release, Grease 2 has emerged as a cult favourite. It might have a 32% rating on Rotten Tomatoes and frequently appear in lists of the worst sequels – but it also has an army of fans willing to argue to the death that it is, in fact, "The Empire Strikes Back of the Grease movies."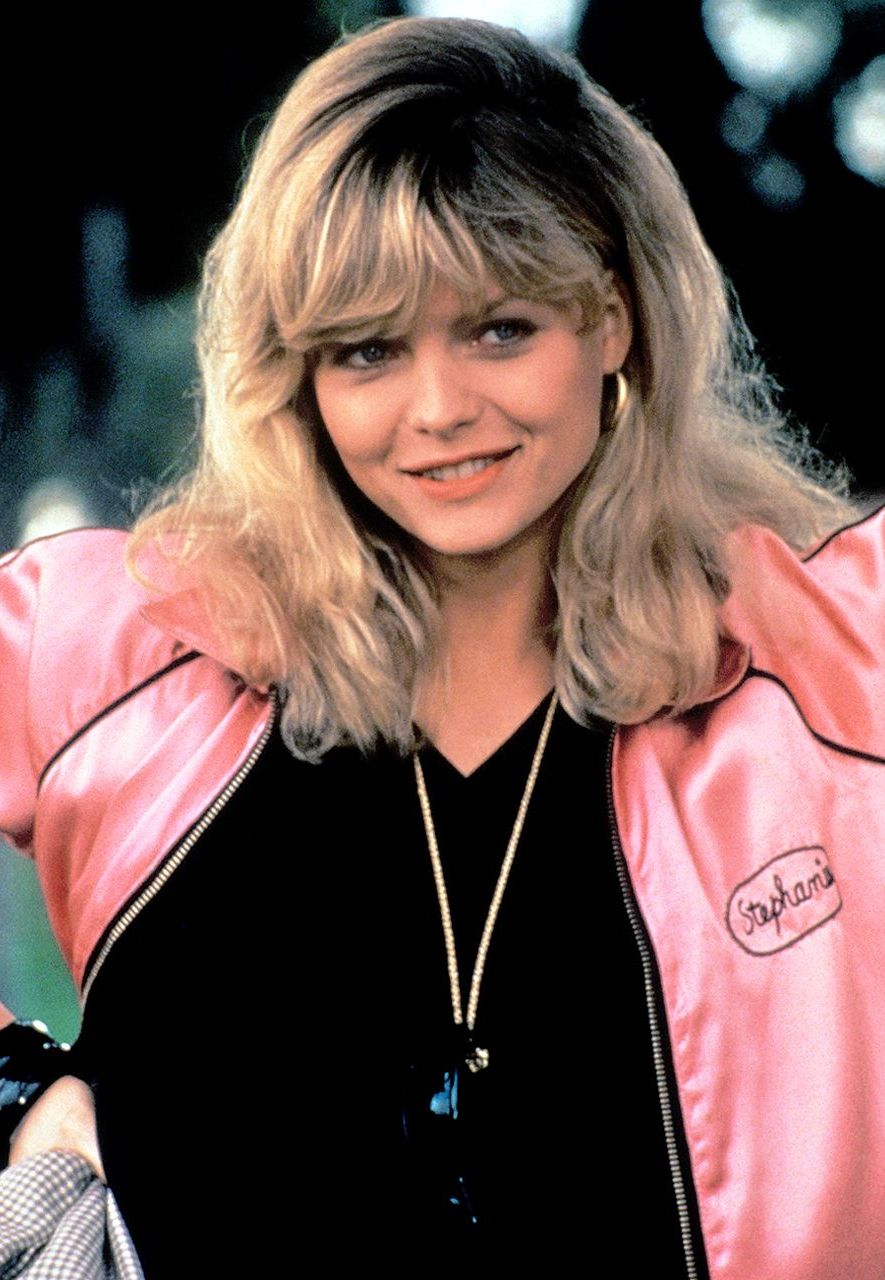 Many fans believe Grease's sequel was better than the original film (Credit: Alamy)
It's a rare day when you can look at the #Grease2 hashtag on Twitter and not find someone declaring their 'controversial take' that it's the better movie, posting a meme of Michelle Pfeiffer flicking up the collar of her Pink Lady jacket or debating the film's feminist credentials. Every so often, a comment or event will rally the Grease 2 troops. Earlier this year, comedian Scott Aukerman asked the internet if Patrick Swayze had a 'blink and you'll miss it' part in the film (he didn't) and sparked a debate on whether one of the characters is, in fact, a ghost (unconfirmed). There are Grease 2 fan sites, anniversary screenings, Comic Cons and sell-out West End productions based on it. A couple of years ago, film critic Mark Kermode called for it to return to cinema screens.
All this for a film that after such an initially muted reception, looked like it would disappear into cinematic oblivion. Ivy Austin, who had a small part in Grease 2 playing class nerd Francine early in her career, certainly thought so. Making the film was a fun but distant memory as she went on to have a successful 40-year career in theatre and voice-overs, including working on Sesame Street. "Then probably about 20 or 25 years after its release, people started writing to me, finding me on Facebook or on my website," she says. It's now the role she's asked about the most. "All my years singing with New York City Opera at the Lincoln Center and doing all these big Broadway revivals. I thought surely that's the stuff that will impress people. No, it's Grease 2."
All change
According to Didi Conn, who played Pink Lady and beauty-school dropout Frenchy in Grease – one of a small handful of original cast members to return for Grease 2 – producers originally had a different sequel in mind. In a 2018 interview, she said the cast were all ready to make a movie that was set and shot immediately after the first film – but Paramount, never imagining Grease would take off like it did, vetoed the idea. "Our producer brought the concept of a sequel in summer school to the powers-that-be – and Paramount said 'Nah. This is a sweet little summer movie, it doesn't warrant a sequel'". By the time Grease was a hit – and the studio realised a sequel might not be such a bad idea after all – Travolta and Newton-John had moved on to other things. Director Randal Kleiser also gave it a miss.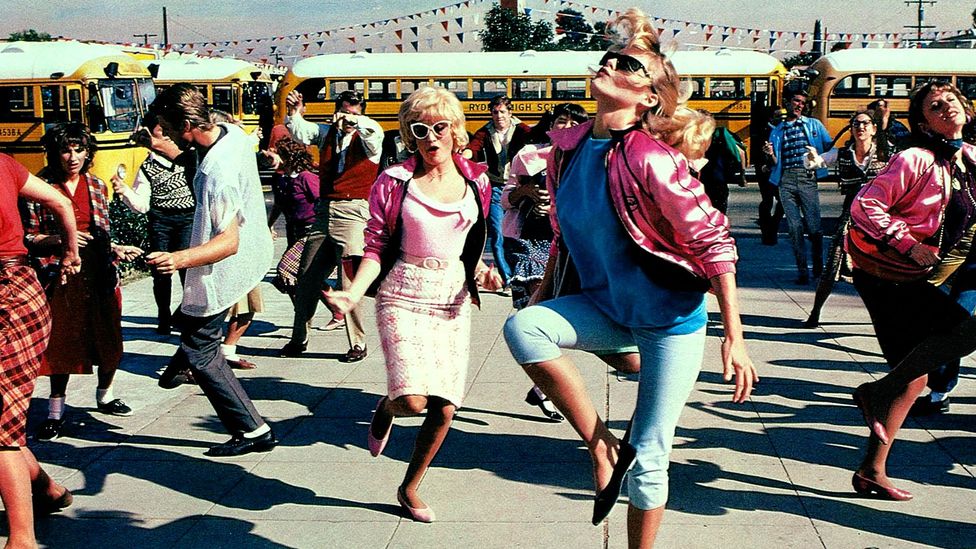 Pfeiffer got the starring role, despite having no singing or dancing experience (Credit: Alamy)
Instead, Patricia Birch, choreographer of the original stage musical and the first film, was put at the helm. With Sandy and Danny out, they focused on new faces – primarily, a young actress called Michelle Pfeiffer, playing Pink Lady Stephanie Zinone. Talking on The Late Late Show in 2019 about her audition, Pfeiffer said it was "a total fluke" she got the role – having no singing or dancing experience.
The Travolta to her Newton-John would be a young British actor called Maxwell Caulfield, who played Sandy's British cousin, Michael Carrington. Like Sandy, Michael is a newcomer at Rydell High, and a bit of a square. This was Grease 2's major point of difference to the first – a gender reversal in which it was the man who was the cardigan-wearing goodie-two-shoes, while Pfeiffer's Zinone was the too-cool-for-school classmate everyone either wanted to be or be with. Other stars included Judy Garland's daughter Lorna Luft as Pink Lady Paulette, and a teenage Pamela Adlon (Louie, Better Things) as her little sister.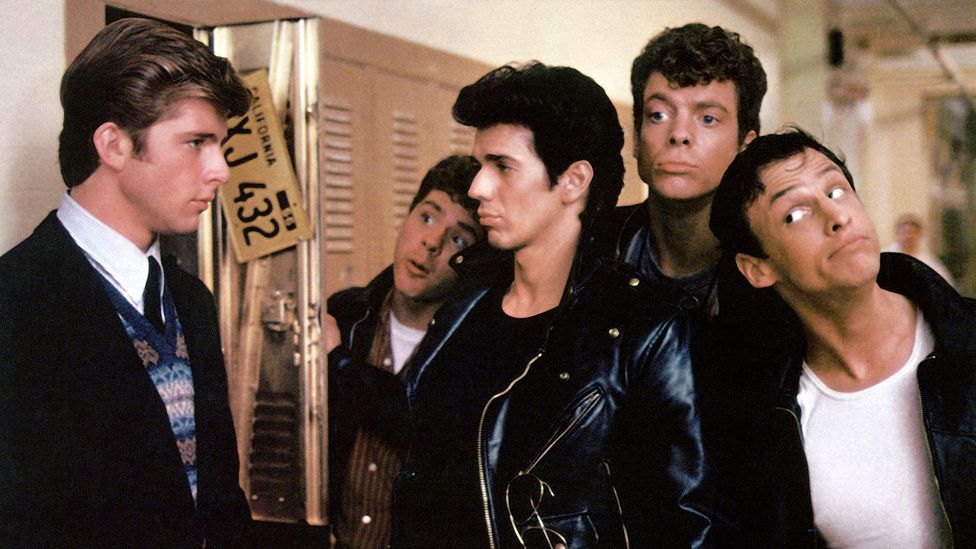 In Grease 2, the gender of the geek trying to impress the cool kid was reversed (Credit: Alamy)
Caulfield hoped the film was his ticket to stardom. In an interview with New York magazine before Grease 2 was released, he said: "Next year, if this film is marketed right, everyone will want to look like Maxwell Caulfield. I'm fascinated to see if the public is going to accept me or reject me. We're all terribly excited."
The excitement didn't last long. Its forerunner might have been the biggest film of 1978 – but when Grease 2 came to cinemas in June 1982, it wasn't even the biggest film that week. Or the second biggest. Released, perhaps inadvisably, in the same week as ET, Star Trek II, Rocky III and Poltergeist, it came in fifth at the box office. The reviews likely didn't help. The New York Times said: "Grease 2 is dizzy and slight, with an even more negligible plot than its predecessor had." Film critic Roger Ebert described it as Grease, "without the stars, without the energy, without the freshness and without the grease." The Washington Post gave one of the few positive reviews, saying: "Grease 2 is the most serendipitous sequel in recent memory. It is an ingratiating, jubilant improvement on a crummy original." Even with a few cheerleaders, Grease 2 grossed just over $15m at the box office, a fraction of what its predecessor made and barely covering its budget. Plans for more sequels were promptly scrapped. "They had to get to know a whole new bunch of people on a sequel to something they had watched at least five times," Birch said in an interview, reflecting on the film's reception.
Few may have seen Grease 2 on the big screen, but it found its audience on VHS, and many who grew up with it are now its biggest fans. "Grease 2 had always been there when I was growing up, but it was probably my mid-teens when I got hooked on it," says Chris Clegg, creator of the Cool Rider stage show, a concert version of Grease 2 – who loves it so much he has a tattoo in its honour. "Like a lot of young gay boys, I gravitated to that camp strong female lead. Michelle Pfeiffer, in her pedal pushers, not listening to the men but just out there being her own badass… she was a bit of a feminist icon."
A new role model?
Stephanie takes the baton from Grease's ballsy Rizzo and runs with it. Unlike Sandy, who gets the world's worst perm, takes up smoking and sews herself into spandex leggings to get the guy, Stephanie has no intention of changing who she is for a man. She also rejects the idea that – as a Pink Lady – she's the "property" of the T-Birds. Or anyone's, in fact. "Maybe I'm tired of being someone's chick," she says – one of the film's most quoted lines, along with: "I ain't no-one's trophy" and "I kiss who I want, when I want." She knows who it is she wants, too. "I'm looking for a dream on a mean machine," she sings in Cool Rider, while straddling a ladder in what is probably the film's most iconic number.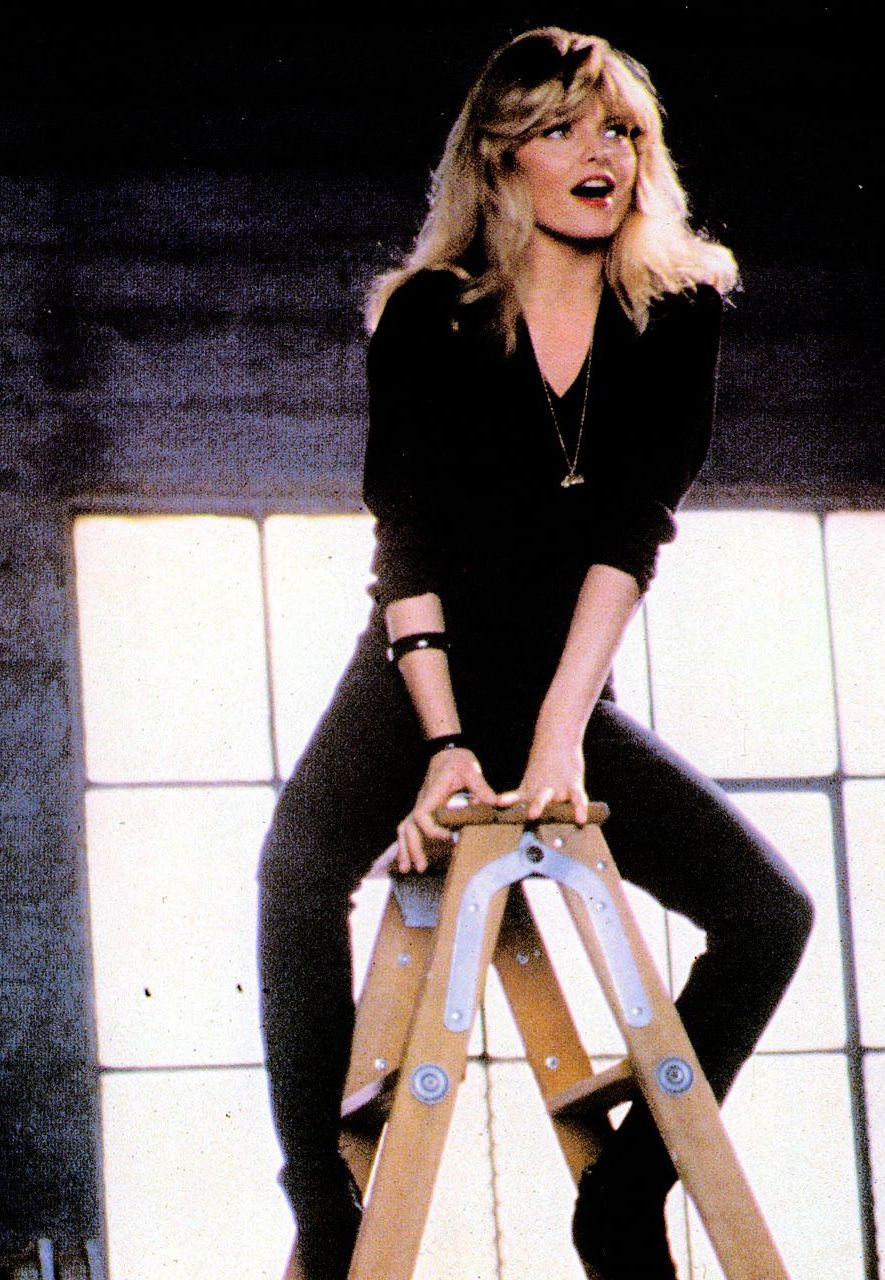 While the film is hardly a feminist classic, it has gained many fans who admire Stephanie's feistiness (Credit: Alamy)
It might be overstating it to call Grease 2 a feminist classic. There is a dubious scene in a nuclear bunker where a T-Bird tries to coax a Pink Lady to lose her virginity to him by telling her it's her patriotic duty. And it would have been a lot more fun if Stephanie had ridden a motorcycle herself instead of just lusting after men on them. But – compared to Grease – it was positively progressive.
It's a more sexually charged film, too. If Grease was full of nods and winks ("Well she was good… you know what I mean?"), Grease 2 – set two years later at the turn of the 1960s – put it all out there with songs like Score Tonight and Reproduction – the latter of which features Tab Hunter leading a particularly raucous biology lesson. For many of us who rented the film from the bargain section of our local Blockbuster Video in the '80s and '90s, it felt like a more grown-up and infinitely cooler version of the original.
The film's soundtrack, though slated at the time ("Songs, what songs?" wrote The New York Times), has also emerged as a cult favourite, getting a vinyl reissue earlier this year. "The songs are so good," says Chris Clegg. "They're catchy, they're a bit camp, a bit ridiculous at times, but if you've seen Grease 2, you'll know all the words."
The songs took centre stage when Clegg put on the Cool Rider show at London's Lyric Theatre in 2014. "It was a Monday night in January and we thought we'd sell a couple of hundred tickets and that will be that. We sold out the 900 seats in 12 days. We added an 11pm show and that one sold out. So then we did another whole week.
"We knew it was a little cult thing but it well exceeded our expectations. When the lights went down and the overture started it was like being at Wembley or something." Birch flew over to see the show, as did several cast members, including Ivy Austin, who is baffled but delighted by the love the film inspires. "I really cannot define why it's taken off. All I know is, I love that it has, and I adore being a part of it."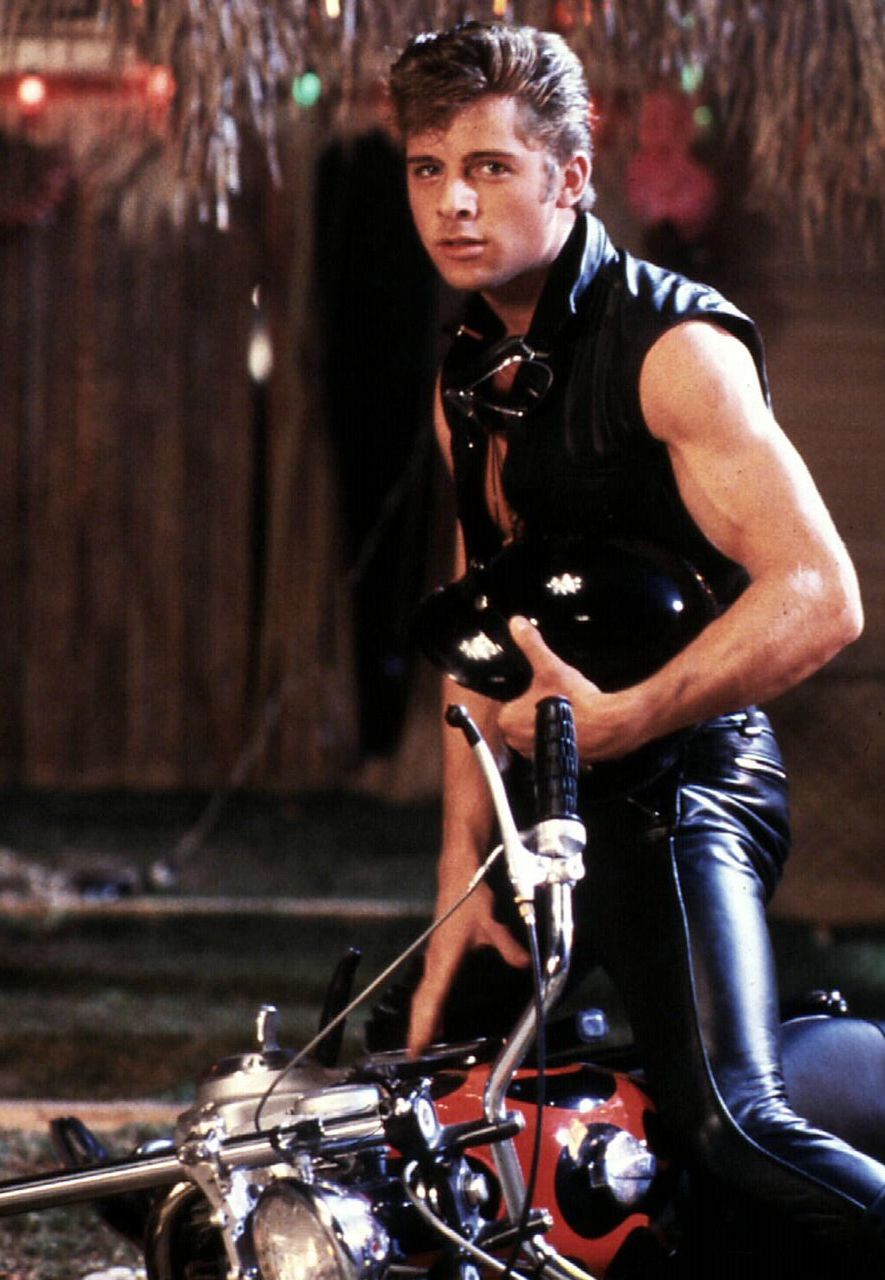 Although Grease 2 failed to launch Caulfield's career, he has affection for it now (Credit: Alamy)
Even those who might be forgiven for wanting to forget all about the film seem to have softened. Maxwell Caulfield has blamed the film for curtailing his career ("The party was over… it took me a long time to get over it," he said in an interview for a documentary about Grease producer Allan Carr) but has attended screenings and cast Q&As in recent years. "I can see its charm now," he said.
Michelle Pfeiffer, who went on to star opposite Al Pacino in Scarface and has often winced when asked about her debut film role, has taken to posting Grease 2 clips on her Instagram account. Perhaps she's finally twigged what others have long realised – Grease might be the word, but its scrappy sequel is the one many of us actually want.
Love film and TV? Join BBC Culture Film and TV Club on Facebook, a community for cinephiles all over the world.
If you would like to comment on this story or anything else you have seen on BBC Culture, head over to our Facebook page or message us on Twitter.
And if you liked this story, sign up for the weekly bbc.com features newsletter, called The Essential List. A handpicked selection of stories from BBC Future, Culture, Worklife and Travel, delivered to your inbox every Friday.