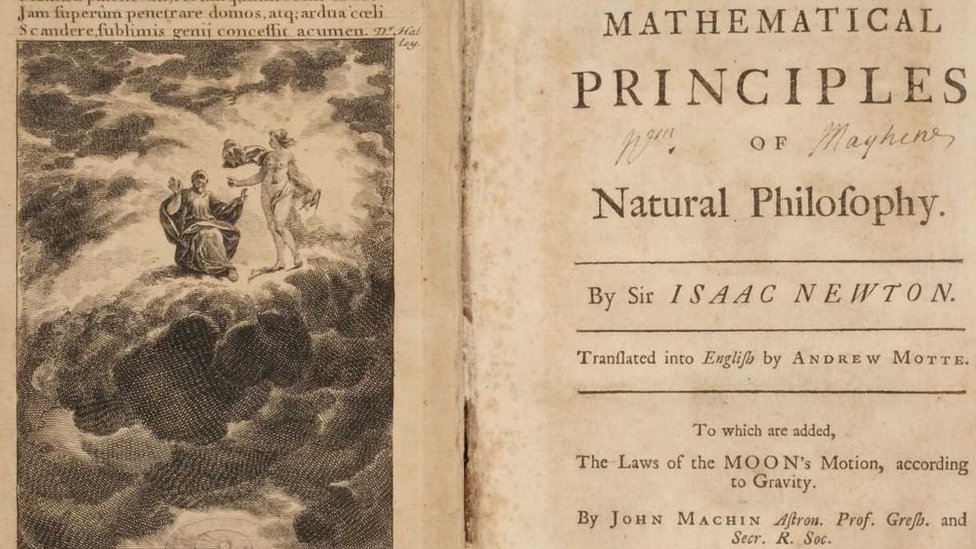 A first edition copy of Sir Isaac Newton's Mathematical Principles of Natural Philosophy in English has sold at auction for £22,000.
The "rare" volumes were found on a bookshelf in a house in South Wales during a lockdown clear out.
He said: "It wasn't the best copy in the world but it was complete."
The book was sold to a buyer in New York and exceeded the £15,000 to £20,000 guide price.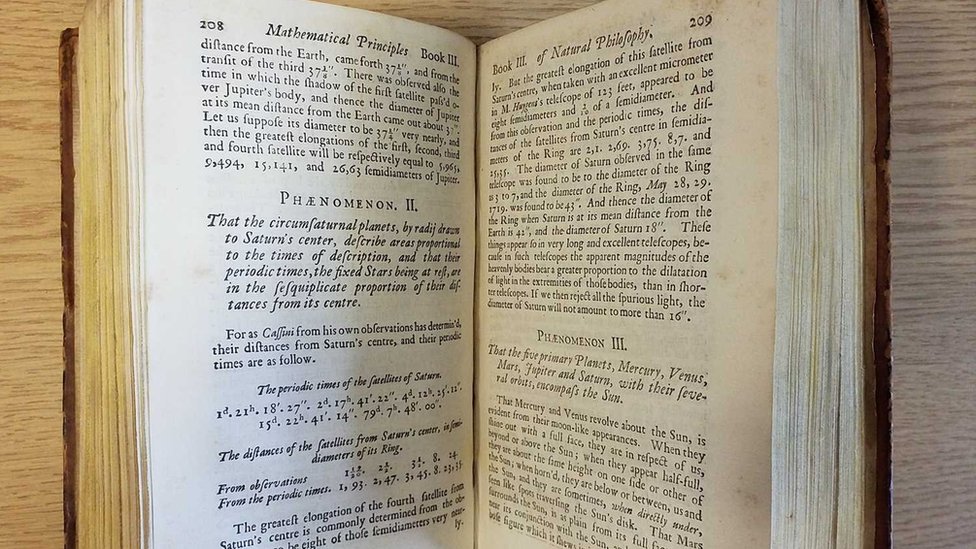 Newton's Mathematical Principles of Natural Philosophy is generally described as the greatest work in the history of science.
In it the physicist explains how objects move and lays the foundations of his theory of gravity.
Mr Albury, from Dominic Winter Auctioneers in Cirencester, said it was "very hard to say" how many of the 1729 first edition in English were in existence but it was "rare".
"The print run must have been in the mid to high hundreds," he said.
"Obviously a lot are in institutions now so they don't turn up for auction anywhere in the world very often."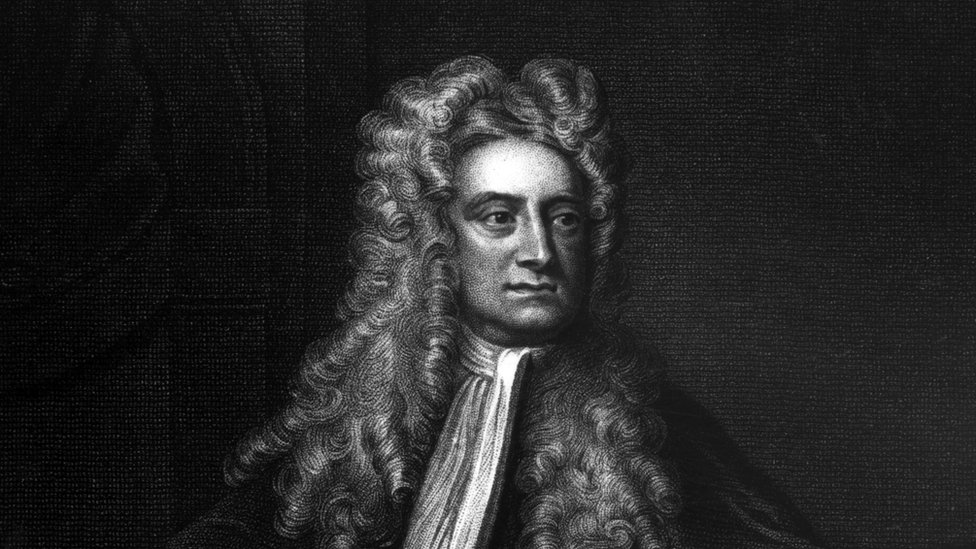 He said the "lucky seller" was "jumping around and punching the air" when they found out they had hit the "jackpot".
"It was on their shelves and they were looking for things to sell while they were in lockdown." he said.
"It's two volumes and if there's one page missing, it all goes out the window so they came and watched me collate it and spent 40 nervous minutes until I closed the second volume and said it's complete and worth £15k."
Read MoreFeedzy