From The Watch to Wandavision and the return of Snowpiercer, Eddie Mullan picks the programmes worth seeing this month.
The Watch
Game of Thrones star Richard Dormer leads a group of policing misfits in this BBC America fantasy series inspired by Terry Pratchett's Discworld novels. Set in Ankh-Morpork, a broken city that has reduced the power of its police force, known as the Watch, to almost nothing, it centres on the Watch captain Sam Vimes (Dormer) and the noble Lady Sybil (Lara Rossi) as they assemble a team of cops to try to save their corrupt society from catastrophe. Trolls, werewolves and other improbable heroes join forces with disenfranchised comrades against an evil plot to resurrect a great dragon, which could lead to the destruction of life as they know it. Watch the trailer here. Episodes premiere weekly on BBC America from 3 January and are available to stream afterwards on AMC+.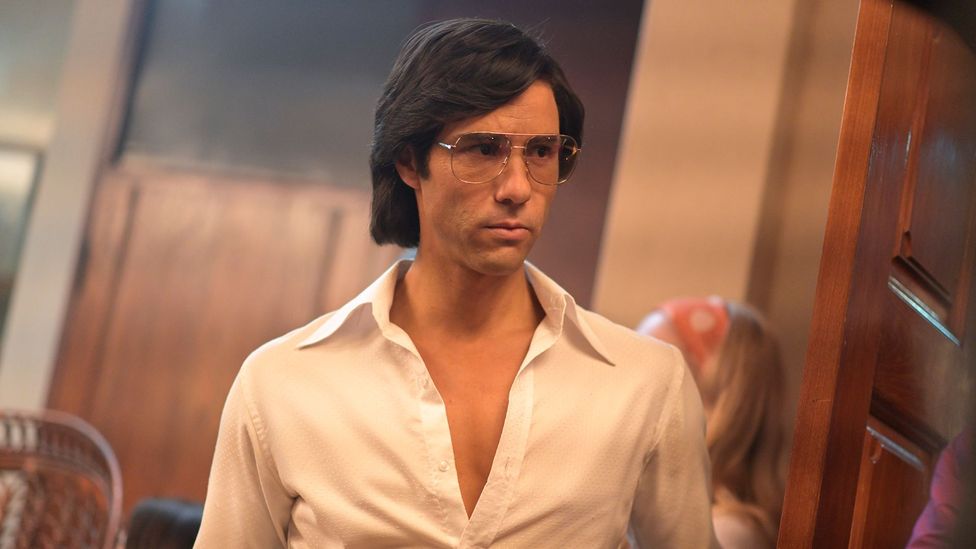 The Serpent (Credit: BBC One)
The Serpent
This new true-crime thriller recounts how French fraudster and murderer Charles Sobhraj (Tahar Rahim) was finally brought to justice. Posing as a gem dealer, Sobhraj and his girlfriend Marie-Andree Leclerc (Jenna Coleman) travelled across Thailand, Nepal and India in the 1970s, carrying out a spree of crimes on the so-called 'Hippie Trail' through Asia.
In this eight-part drama, we see how Sobhraj repeatedly evaded the grasp of authorities, becoming known as The Serpent for slipperiness. Meanwhile, at the Dutch Embassy in Bangkok, junior diplomat Herman Knippenberg (Billy Howle), unwittingly walked into Sobhraj's intricate web of crime, setting off an extraordinary chain of events that saw the latter become Interpol's most wanted man. Watch the trailer here. All episodes available to stream on BBC iPlayer in the UK.
WandaVision
The Marvel Cinematic Universe makes a detour into old-school sitcom pastiche with this new series arriving on Disney+ and starring Elizabeth Olsen and Paul Bettany as their already-established MCU characters White Witch Wanda Maximoff and android Vision.
Set after the devastating events of Avengers: Endgame, it finds Wanda and Vision trying to live their ideal life in the suburbs, while attempting to conceal their powers from the town of Westview. But as the decades pass, the super-powered duo begin to suspect things are not all as they seem in the sleepy neighbourhood. Watch the trailer here. Premieres 15 January on Disney+.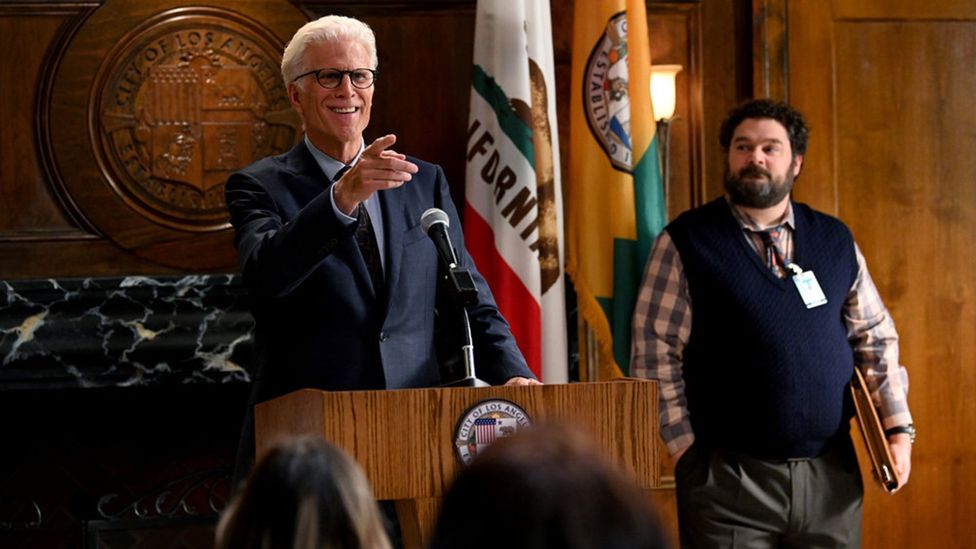 Mr Mayor
This new workplace comedy from 30 Rock creators Tina Fey and Robert Carlock is set in the Los Angeles mayor's office, with the The Good Place's Ted Danson playing the bungling head official. Retired businessman Neil Bremer (Danson) runs for the position merely for a lark, as well as to impress his teenage daughter Orly (Kyla Kenedy). Once he wins, though, he has to figure out which policies he stands for; gain the respect of his biggest critic and new deputy mayor Arpi Meskimen (Holly Hunter); and try to avoid gaffes when eating in public, or attempting to speak Spanish, among other things. The series also stars Mike Cabellon, Bobby Moynihan and Crazy Ex-Girlfriend's Vella Lovell. Watch the trailer here. Premieres 7 January on NBC.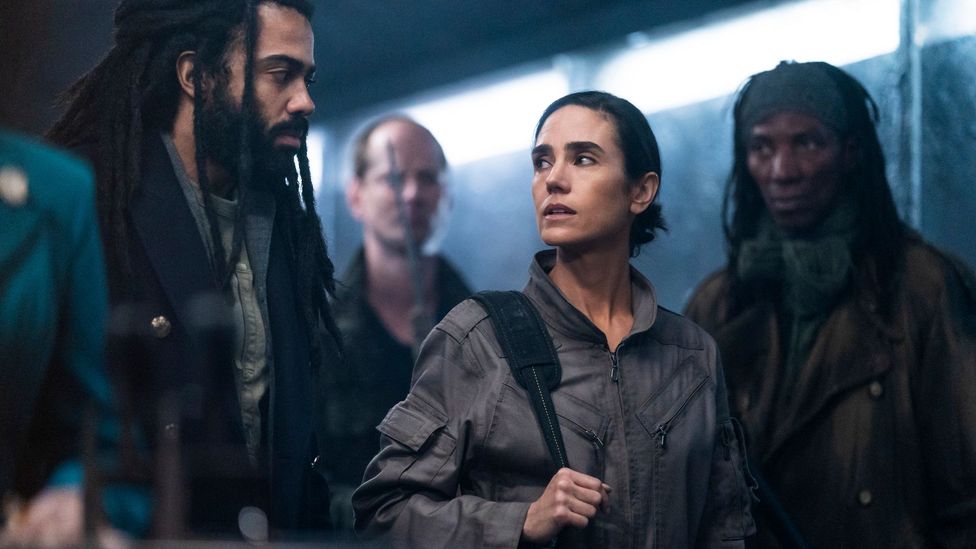 Snowpiercer (Credit: TNT)
Snowpiercer
When it premiered last year, this small-screen version of director Bong Joon-ho's 2013 film about a post-apocalyptic society on a train, proved to be a TV show that spoke to our current anxieties. Now, in season two, the survivors of the revolution are trying to maintain the peace among the merged classes of Snowpiercer, when an entirely new power struggle emerges.
A dangerous rift is created, as people are divided between their loyalty to Layton (Daveed Diggs) and to Snowpiercer's creator Mr Wilford (Sean Bean), who is headed their way on a rival train with new technology. While Layton battles Wilford, Melanie (Jennifer Connelly) leads the charge on a shocking new discovery. Watch the trailer here. Premieres 25 January on TNT.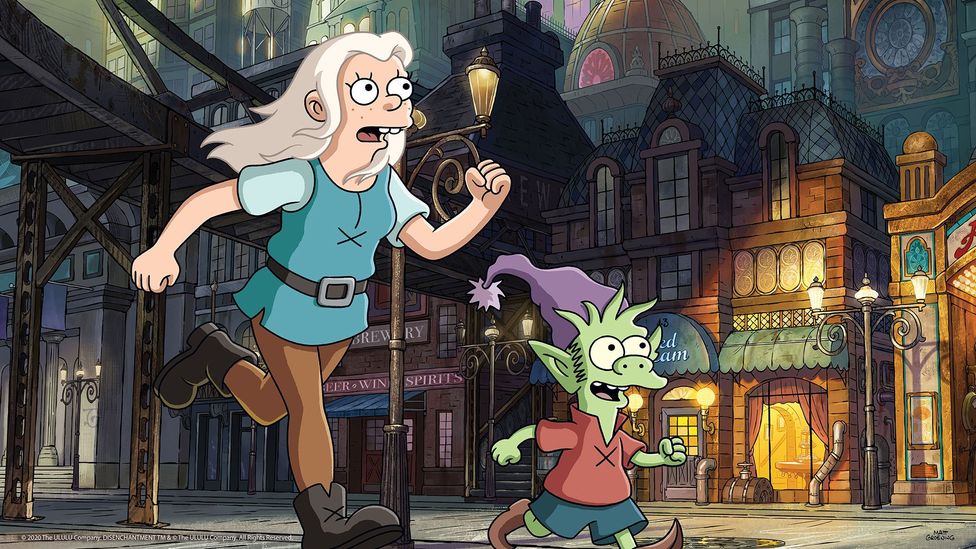 Disenchantment (Credit: Netflix)
Disenchantment
The adult animated series from Matt Groening, best known for The Simpsons and Futurama, lands for a third season on Netflix. Set in the medieval fantasy kingdom of Dreamland, the series follows the misadventures of hard-drinking Bean (voiced by Abbi Jacobson), as she rebels against her destiny to one day be a trophy Queen in a loveless union. Along the way, Bean is joined by naive young elf Elfo (Nat Faxon), and her own destructive personal demon Luci (Eric Andre).
Now, the fearless friends arrive in far away Steamland and meet a new character voiced by English comedian Richard Ayoade, who suggests brokering an alliance between Steamland's science and Dreamland's magic. Watch the trailer here. Premieres 15 January on Netflix.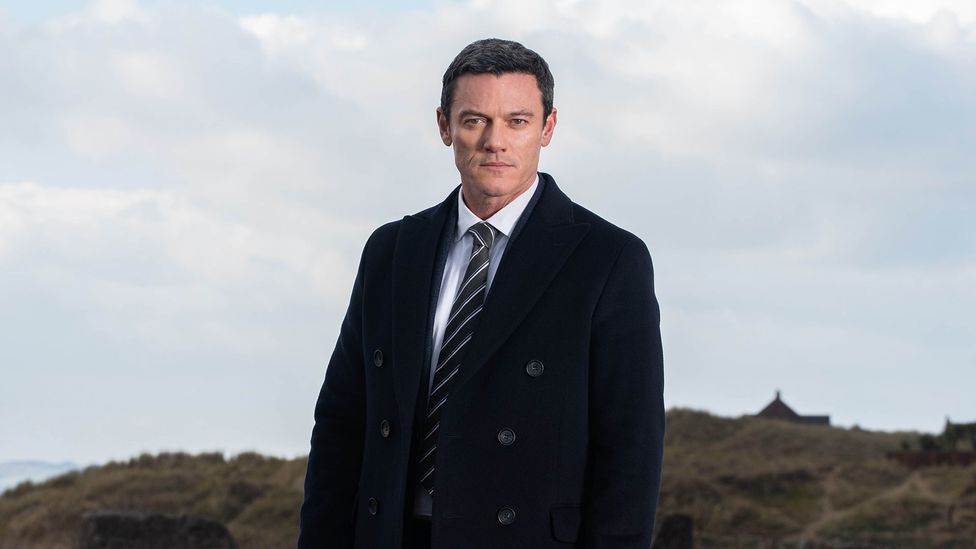 The Pembrokeshire Murders (Credit: ITV)
The Pembrokeshire Murders
From the makers of Line of Duty and Bodyguard, this ITV mini-series is a three-part adaptation of a Welsh true crime book of the same name. Newly returned to Pembrokeshire in 2006, detective superintendent Steve Wilkins (Luke Evans) reopens two unsolved double murders from the 1980s. Both cases have cast a shadow over the work of the local police force, but Wilkins and his handpicked team find DNA potentially linking the murders to a string of burglaries committed in the 80s and 90s.
The perpetrator of those burglaries, John Cooper (Keith Allen), is nearing the end of his prison sentence – but if Wilkins is right, he's also a serial killer. Can the team find enough crucial evidence against Cooper to charge their suspect before he is released, to potentially kill again? Watch the trailer here. Premieres 11 January on ITV and ITV Hub.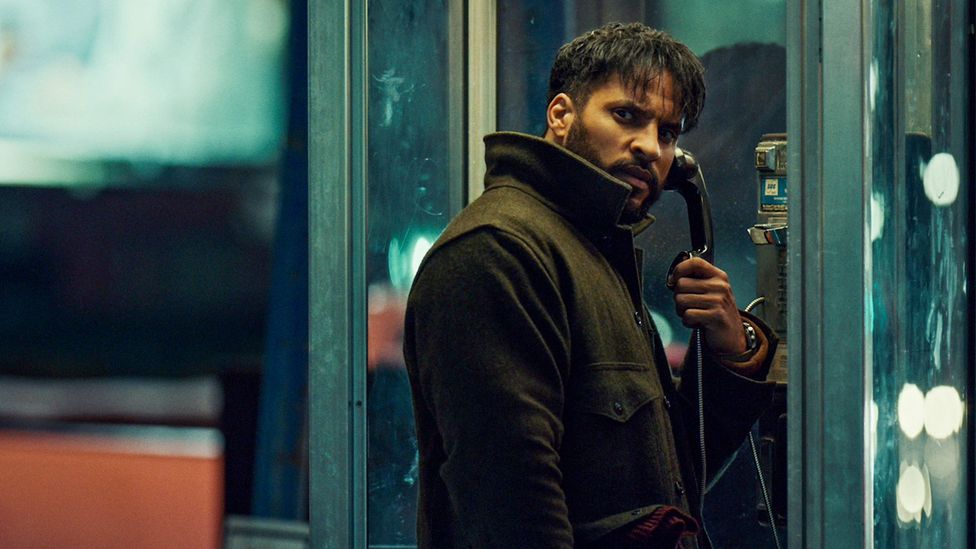 American Gods (Credit: Amazon Prime Video)
American Gods
The Starz adaptation of Neil Gaiman's 2001 fantasy book of the same name returns for a third series, continuing the story of a war building between the Old Gods of mythology and the New Gods of technology. As the story picks up, ex-con Shadow Moon (Ricky Whittle) has moved to the idyllic Wisconsin town of Lakeside to forge his own path, guided by the gods of his black ancestors – but crafty Mr Wednesday (Ian McShane) is determined to bring him back into the fold.
Shadow has assumed a new identity in an attempt to hide from the New Gods. However, he'll soon discover that as the son of Odin, you don't get to simply reject being a god, only what kind of god you're going to be. Season three will also see Dominique Jackson, Danny Trejo and Crispin Glover appear as different versions of World, the leader of the new gods. Watch the trailer here. Premieres 10 January on Starz US and 11 January on Amazon Prime Video.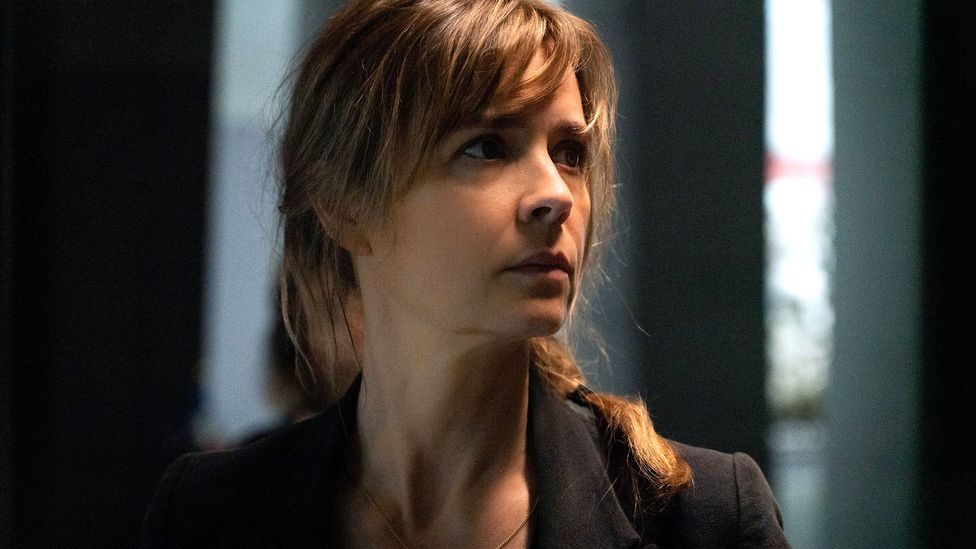 Spiral (Credit: BBC Four)
Spiral
The long-running French-language crime drama following the work and private lives of Paris police, lawyers and judges at the Palais de Justice returns for an eighth and final season. The end of series seven saw the unorthodox investigation methods of Laure (Caroline Proust) and Gilou Escoffier (Thierry Godard) create significant complications and shifting power dynamics within the group.
With Gilou facing the possibility of prison, Laure's team try to recover their reputation by taking on a case that no-one else wants: the murder of an identified minor in a run-down part of town. Watch the trailer here. All episodes now available to stream on BBC iPlayer in the UK and premieres in the US and Canada 5 January on MHz Choice.