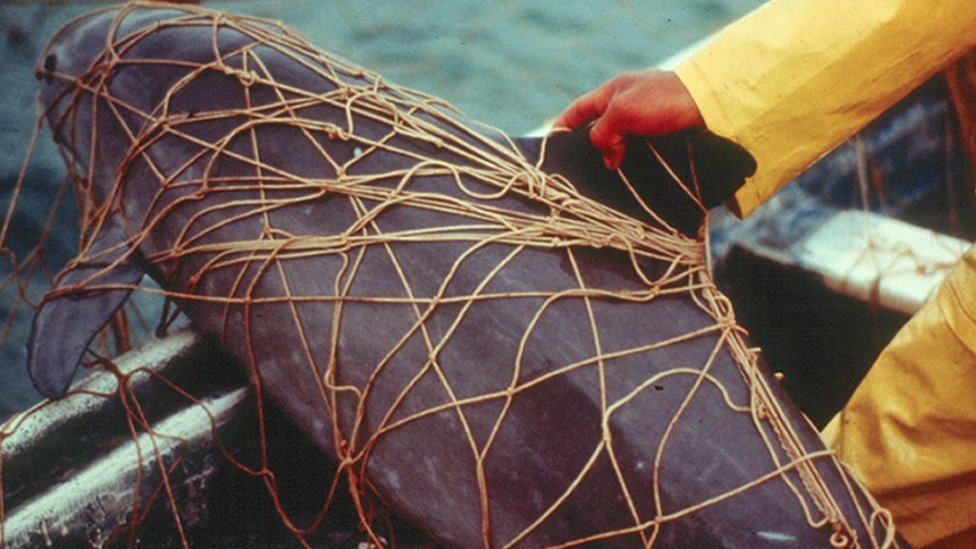 Sea Shepherd said the clash happened after fishing boats attacked one of its vessels in the Gulf of California, where it is working to protect the endangered vaquita porpoise.
It said its vessel was trying to leave when one of the boats smashed into it.
The man's family allege that his boat was intentionally rammed.
Health official Alonso Perez told AFP news agency on Monday that one fisherman died after sustaining serious injuries, while a second remained in a stable condition.
Sea Shepherd said its Farley Mowat vessel was removing an illegal net from a protected area on 31 December when a group of people on small fishing boats launched a "violent attack", including throwing Molotov cocktails.
"Following routine anti-piracy procedures, the Farley Mowat undertook defensive manoeuvring to avoid the attacks. As the vessel attempted to leave the scene, one of the [boats] aggressively swerved in front of the Farley Mowat, crashing directly into the hull" and splitting in two, it said.
The group said it provided emergency first aid to the two men who had been on board the fishing boat.
Conservationists working for Sea Shepherd have been attacked several times while patrolling the vaquita refuge.
Read MoreFeedzy