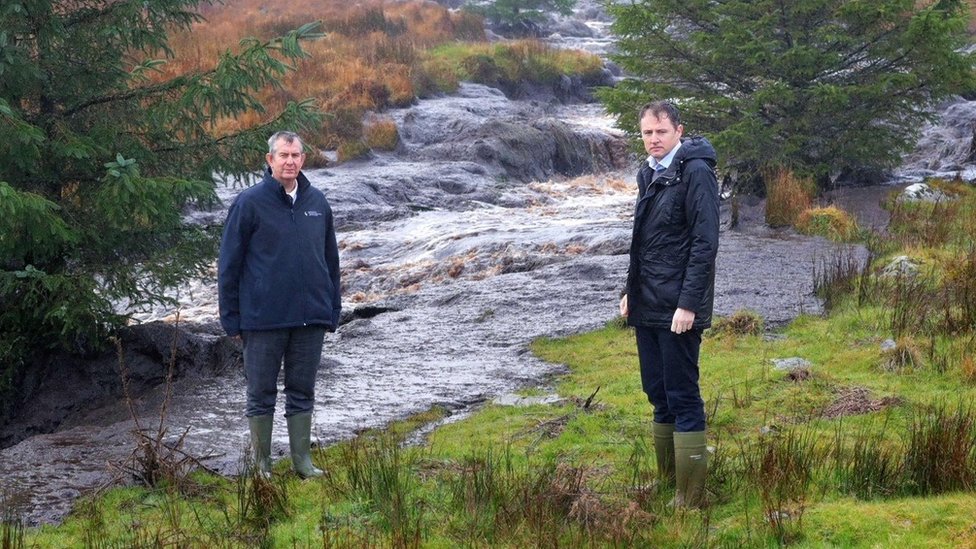 Ministers from both sides of the border have visited the scene of a huge peat slide on the Tyrone Donegal border.
Environment minister Edwin Poots and the Republic's Agriculture minister Charlie McConalogue met at the scene outside Castlederg.
They expressed shock at the extent of the damage which is the subject of a cross-border investigation.
Mr Poots also visited a trout farm in the area, which was affected.
The peat slide happened at a wind farm under construction on the Donegal side of the border just over a week ago.
Work has stopped while efforts are made to stabilise the area.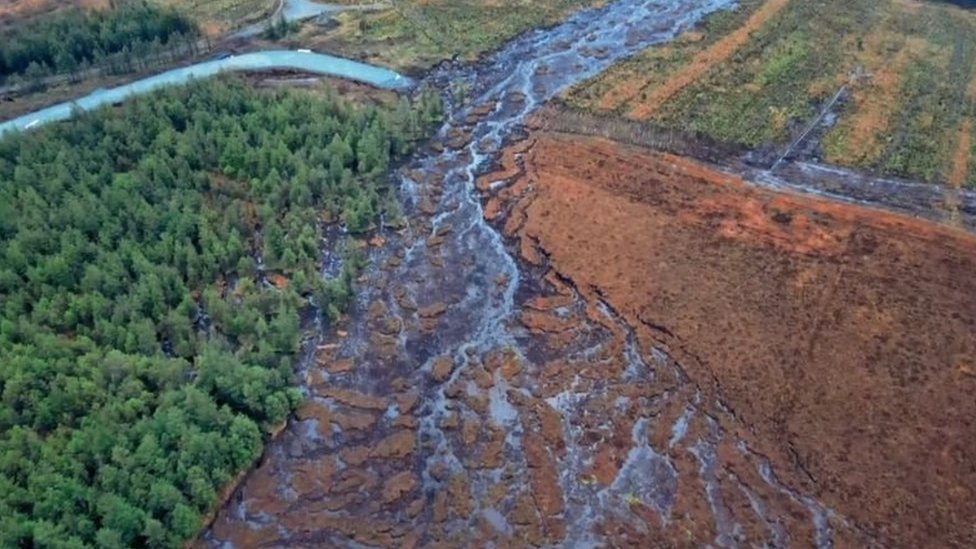 "It is clear that this peat slide has had an immediate impact on fish and the ecosystems upon which they rely but until conditions permit, it is not possible to quantify that impact," Mr Poots said.
Water levels are still high in the area after recent rain, making damage assessment difficult.
There had been opposition to the wind farm development with anglers and others claiming it could lead to instability in the bog where the 19 turbines are going in.
Planners had decided it was not a risk.
Mr McConalogue said it had been a worthwhile visit allowing them to view the damage and see the efforts to prevent more.
"I was also pleased to see the speed with which the cross-border multi agency group was established in response to this incident and it was helpful to get a briefing from them on the work they are doing collaboratively to support efforts to mitigate against any further pollution."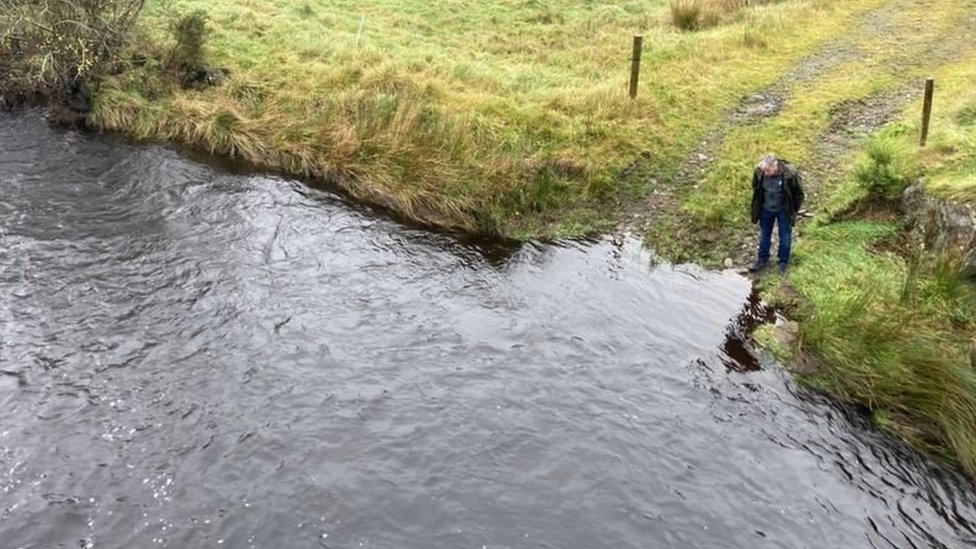 The peat ended up in the Mourne Beg and Derg rivers.
They're part of the Foyle catchment which has EU protection as an internationally important habitat for Atlantic salmon – a species in serious decline.


This has been a serious environmental incident.
But its scale won't be known until water levels drop and investigators can assess the true impact.
Oxygen levels in the rivers were said to be high which may help the adult fish to survive.
But the concern is over the gravel spawning beds in the rivers.
If they are covered in a thick layer of settled peat it may have serious consequences for this year's season.
And the EU is likely to take a dim view of the incident.
It will want reassurances that all proper checks were done before this development was approved given its potential impact on a protected site.
Ireland has already been hit with 10m euro in fines – and rising – over a similar peat slide at another wind farm under construction in Co Galway in 2003.

Read MoreFeedzy