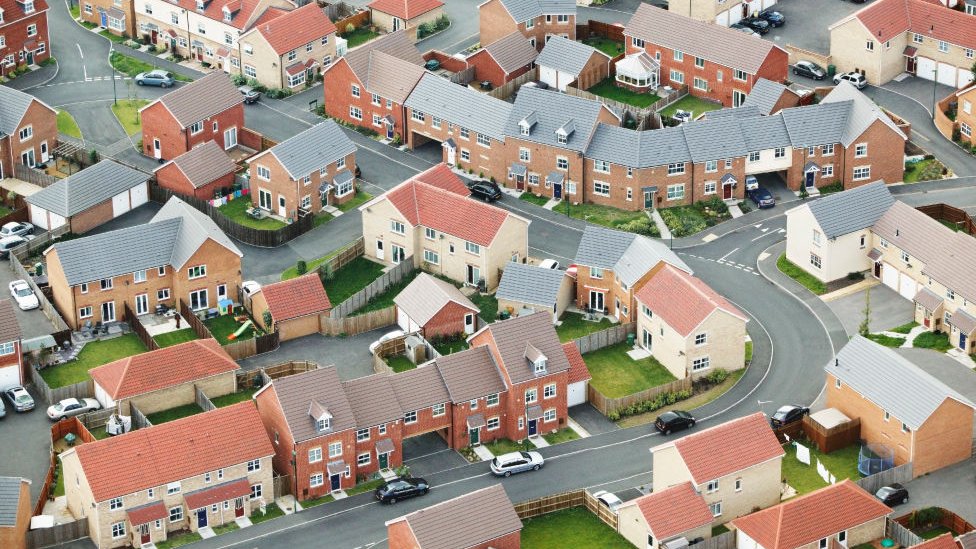 The prime minister's pledge to ban gas boilers from new homes by 2023 has been withdrawn.
The promise first appeared on the Downing Street website this week attached to Mr Johnson's climate plan.
But the date was later amended, with the PM's office claiming a "mix-up".
That means no room for gas central heating, which is a major contributor to the emissions over-heating the climate.
The latest version of the 10-point climate plan on the Number 10 website includes the line: "Homes built to Future Homes Standard will be 'zero carbon ready' and have 70-80% lower carbon emissions than those built to current standards."
Crucially there's no target attached to the new version of the policy – the 2023 date has disappeared.
A Downing Street spokesperson told BBC News there had been a "mix-up", saying: "The government wants to implement the measures under the Future Homes Standard in the shortest possible timeline.
"We've consulted on introducing this by 2025 and will set out further details in due course."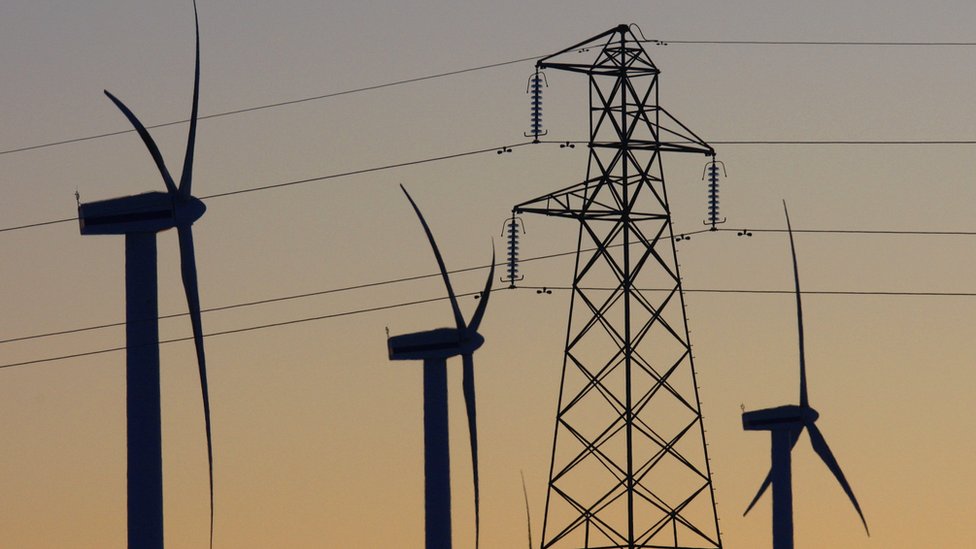 But Andrew Warren from the British Energy Efficiency Federation said: "It's unbelievable to think there would have been a 'mix-up' on a really important prime minister's document like this.
"Are we expected to believe they can't tell the difference between a 3 and a 5? Here we go again."
Mr Warren harked back to 2015, when the government was preparing to introduce a zero-carbon home standard.
At the last minute, the home-builder Persimmon lobbied the Chancellor George Osborne to get the measure scrapped.
Persimmon said the standard would make homes unaffordable, but engineers said better-insulated homes saved money on bills.
If homes are well insulated they can also use low-energy electric heat pumps, which suck warmth from the surrounding ground or air – a bit like a fridge in reverse.
Hydrogen will also be used to heat some low-carbon homes, although it's expensive, so it's not ideal for poorly insulated houses.

2011-12 Government agrees standards for zero-carbon new homes – and sets implementation date for 2016
2015 House-builder lobbies against standards, and government delays – with no suggestion of a new date
2019 Government announces consultation for Future Homes Standard, with a view to 2025 implementation date
2020 PM announces regulations will be brought forward to 2023 (from 2025). But the date soon disappears from website.

Mr Warren added: "Some of the major house-builders simply don't want to change the way they build homes. They have a plan for building and they want to stick with it."
A spokesperson for the Home Builders Federation rejected that. He said: "The industry is committed to deliver its carbon saving objectives as soon as can be realistically achieved.
"The Future Homes Standard contains ambitious deadlines that pose enormous challenges for all parties involved including developers, suppliers, energy companies in terms of skills, design, energy infrastructure and the supply chain.
"We will continue to engage to ensure requirements are realistic and deliverable – but any proposals to advance the timetables already set out (for 2025) would cause significant concern."
A Persimmon spokesperson said it hadn't contacted the government to get the 2023 date removed.
Joe Giddings from the Architects Climate Action Network told BBC News: "The industry needs to halve emissions by 2030. As such, the more ambitious timeline for 2023 was welcome – we called for this when the government ran its consultation earlier this year.
"To see this ambition speedily retracted is frustrating and will set the industry back."
He said the 10-point plan should include not just emissions from heating and cooking, but also the emissions from building a new property.
More and more architects are urging the government to reduce demolition and re-building to reduce construction emissions.
Alan Whitehead MP, shadow minister for energy and the green new deal, said: "It's deeply worrying the Government is already rowing back on one of its key pledges and can't make its mind up on the future of home heating.
"Boris Johnson's low-carbon 10-point plan is already falling to pieces within just days of being announced with one commitment mysteriously vanishing and government admitting that only £3bn of the funding is new."
Read MoreFeedzy