Image Source: Pexels
You may have your hands full with house duties, work, and social engagements. But maintaining yourself is also essential. Most women limit their hands and nail care with moisturizing creams and manicures. Few know that wearing chipped nail polish for over four days can encourage microorganisms' growth, particularly among healthcare workers. Some nail polishes take hours to dry, whereas some nail brushes are not to the optimal standards.  
The market has tempting nail polish brands and colors. Picking the right nail shade can be tricky. Certain nail formulas free of harmful ingredients like formaldehyde and parabens are superior and worth buying. Here are five high-performing regular and gel nail polish brands you can count on for their shades and non-toxic formulas.
Essie: Gentler and Long Lasting
Image Source: Pexels
Essie is a chip-resistant formula and a constant best-seller amongst nail polish brands. It has over 900 fabulous colors and whimsical names known to provide flawless coverage and exceptional durability. Essie's Ballet Slippers worn by Queen Elizabeth confirm the nail brand's celebrity status and luxe appeal. All Essie nail polishes are toluene, formaldehyde, and dibutyl phthalate (DBP) free. 
Essie gel nail polish is a game-changer in DIY nail care. It has very minimal drying time and needs no UV lamps or bulky equipment. Apply two coats of your favorite Essie gel shade and apply a top coat when it dries. You will get the salon look, feel, and durability of gel nails at home. Explore negative space, pinstripes, or anything of your like, but let your first nail coat application dry out entirely before you apply the protective topcoat. Essie delivers classic and elegant nails, whether for everyday wear or special occasions. Apply Essie Ridge Filling Base Coat to hide discoloration and smooth imperfections.
Sally Hansen: Good on Budget
Image Source: Pexels
Sally Hansen is America's leading brand in nail color and nail care. It is also your best friend in manicure and pedicure jobs. Quality, affordability, and chip-resistance are three areas where Sally Hansen proves its mettle. Its miracle gel polish in over 45 shades needs no UV or LED light and lasts up to two weeks. The nail lacquer dries fast, chips less, and lasts longer than the common nail wear brand. 
Sally Hansen's super-trendy colors look lush and fabulous after one coat. It gives your nails a great color pigmentation and a gel-like shine without a salon visit. The Insta-Dri nail color needs no topcoat and sets in mere 60 seconds. The full-coverage finish redefines the in-home gel manicure.
Deborah Lippmann: A Single Coat Suffices 
Image Source: Pexels
Deborah Lippmann is a sought-after name in the business of nail care. She is a manicurist to renowned celebrities like Julia Roberts and Lady Gaga and is a trusted nail artist in the fashion and red-carpet world. All Deborah Lippmann nail polishes are vegan and never tested on animals. The trendy shades, neutrals, and glitter polishes elevate your beauty and costume's impact. The thin and silky formula and the highly pigmented, quick-drying superb nail polish range deliver a natural and creamy finish.   
There are over 100 shades of Deborah Lippmann nail paints. A manicure done with this nail polish brand lasts for ten days. Deborah Lippmann's nail paints have incredible staying power and environment-friendly ingredients, making them the top choice among nail fashion lovers. Hydrating and strengthening ingredients like biotin, green tea extract, and evening primrose make it supremely high on value.
OPI: Opaque, Shiny, Quick-Drying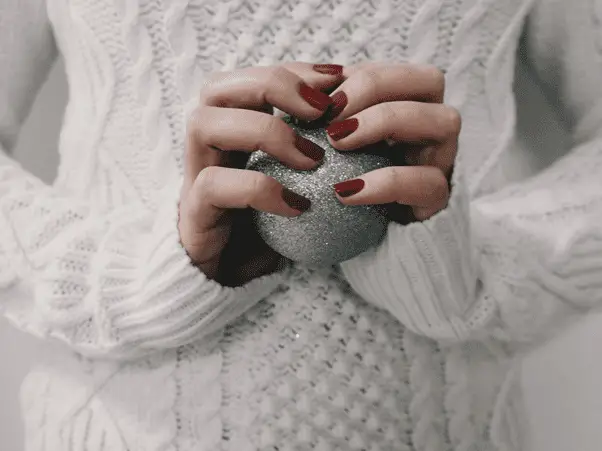 Image Source: Pexels
Nail technicians, the average man, and celebrities admire the fast-drying time of OPI nail lacquer. The color payoff is excellent. That's why it is the longest-running staple in homes and salons since 1981. The formaldehyde-free fashion-forward shades like classic reds, lime greens, and dusty pastels make it Instagram-favorite.
OPI nail lacquer has a mix of cool neutrals and deep hues. There are over 200 shades with a lasting capacity for nearly a week. OPI's nail classics are chip-free. That's why it is a go-to dreamy brand for teenagers and women. The nailbrush width facilitates easy application. Popular shades like Hot & Spicy, Midnight in Moscow, and OPI's nail strengthener provide maximum strengthening and calcium for stronger nails.             
Zoya: Vegan-Friendly 
Zoya is a pioneer in toxin-free nail polishes. Zoya Reyzis created it as a healthier alternative in her pregnancy years. Zoya nail polishes stand out in excellent color range, no chip-formula, and vegan shades at a fantastic price. That's why it is a healthy color with zero traces of harmful toxins like formaldehyde, formaldehyde resin, toluene, camphor, and dibutyl phthalate.
The brand has over 400 shades, from deep reds to light neutrals. The long-lasting formula and mind-blowing color selection make it a perfect polish on runways, salons, and everyday life.
Bottom Line
Cruelty-free, vegan nail polish brands free of potentially harmful chemicals are the new favorite. Reach out for shades that are safe on your nails and cuticles and pigmented enough to create an impact with a single coat. Keep browsing for crack-free nail polish formulations at budget rates.