Ten years ago, the release of Easy A marked the end of a Hollywood trend – for adapting old books and plays into high school movies. Hanna Flint looks back at a cultural phenomenon.
I
It's been 10 years since the celebrated teen comedy Easy A was released in cinemas. A knowing riff on Nathaniel Hawthorne's seminal 19th-Century novel The Scarlet Letter, it translated its tragic tale of public shaming into an incongruously peppy 21st-Century high school comedy, with Emma Stone as Olive, a teen who, like Hawthorne's Hester Prynne, finds herself branded a harlot by her intolerant peers – but unlike Prynne, decides to lean into the persona.
More like this:
– Why Clueless is a feminist classic
– The cult of musical flop Grease 2
– The great rebels in cinema history
The film marked the beginning of Stone's career as a leading lady, was a box office hit, earning nine times its budget back, and received widespread critical acclaim. Which makes it all the stranger that it marked the end of the line for a very specific genre of films that flourished in Hollywood during the 1990s and Noughties: the literary classic adaptation set in high school.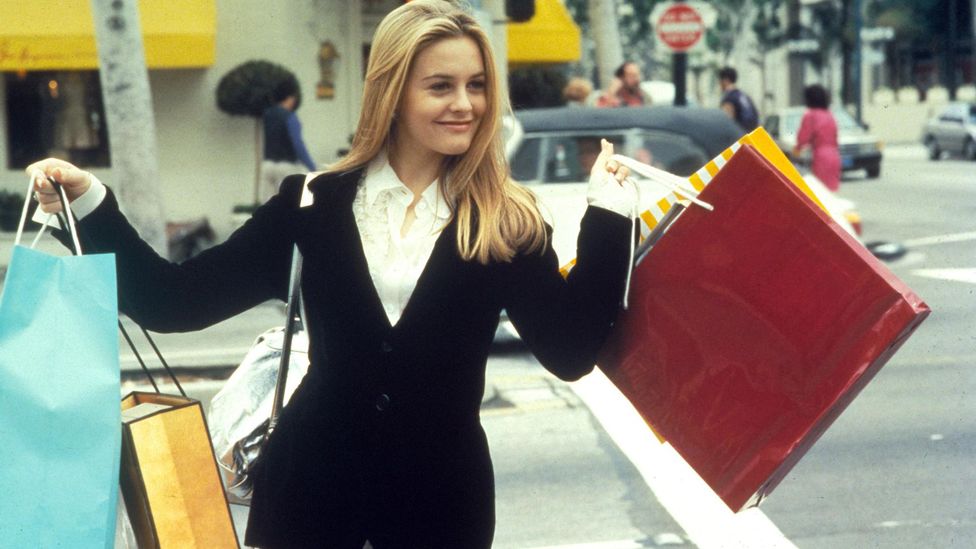 Clueless (1995), based on Jane Austen's Emma, set the benchmark for high school literary adaptations (Credit: Alamy)
An appetite for this kind of film had been around since 1995 when Amy Heckerling's Clueless, based on Jane Austen's Emma, was released and set the benchmark for the sub-genre. Its success inspired a wave of teen films employing a similar paradigm, including a trio released in 1999, and now considered teen movie greats: 10 Things I Hate About You, inspired by Shakespeare's The Taming of the Shrew; Cruel Intentions, based on Pierre Choderlos de Laclos' Les Liaisons Dangereuses; and She's All That, adapted from George Bernard Shaw's Pygmalion.
The Noughties brought even more offerings in this vein. Whatever It Takes (2000), a modern update of Edmond Rostand's Cyrano de Bergerac, was followed in 2001 by Get Over It, which integrated the plot of Shakespeare's A Midsummer Night's Dream, and O, an adaptation of Othello. Then in 2006 came two further Shakespeare updates and one Austen adaptation – She's the Man (Twelfth Night), John Tucker Must Die (The Merry Wives of Windsor) and Material Girls (Sense and Sensibility).
In fact, Easy A writer Bert V Royal had wanted to continue this tradition much further – he imagined the film as part of a trilogy that would have included two more high school literary adaptations inspired by Cyrano de Bergerac and Charles Dickens' The Mystery of Edwin Drood. Director Will Gluck, on the other hand, wasn't so keen on retreading on old territory. "After I made Easy A, they kept saying make more high school movies," Gluck tells BBC Culture. "but I want to keep doing different things."
He certainly wanted to do things differently with Easy A. Royal's original script took its cues from other literary classic-meets-high-school movies by offering a straighter transposition of the 1850 novel. But Gluck was interested in a more meta take on the sub-genre, which explored how the classic texts students study affect them in real life – and got Olive to say as much in the film. "Ironically, we were studying The Scarlet Letter, but isn't that always the way?" she says in voiceover. "The books you read in class always seems to have a strong connection with whatever angsty adolescent drama is being recounted."
"High school kids are reading all these books, being told what it's supposed to mean, but I think they want to see what it means to them," says Gluck, explaining his vision for the film. "All The Scarlet Letter kind of moments in the movie are taken from Olive's point of view. She's a very self-aware character so when she went through something in the movie she knew it was from The Scarlet Letter."
A natural arena for literature
It's partly because these classic works are so often studied in high school that it seems such a natural setting for them. And if the most enduring novels and plays from centuries past are those that serve up universal themes, then high school is a great way to explore them as the "one almost universal experience in the Western world", Gluck says. "Even if you go to a private school or a big public school, it's basically the same ideas that click."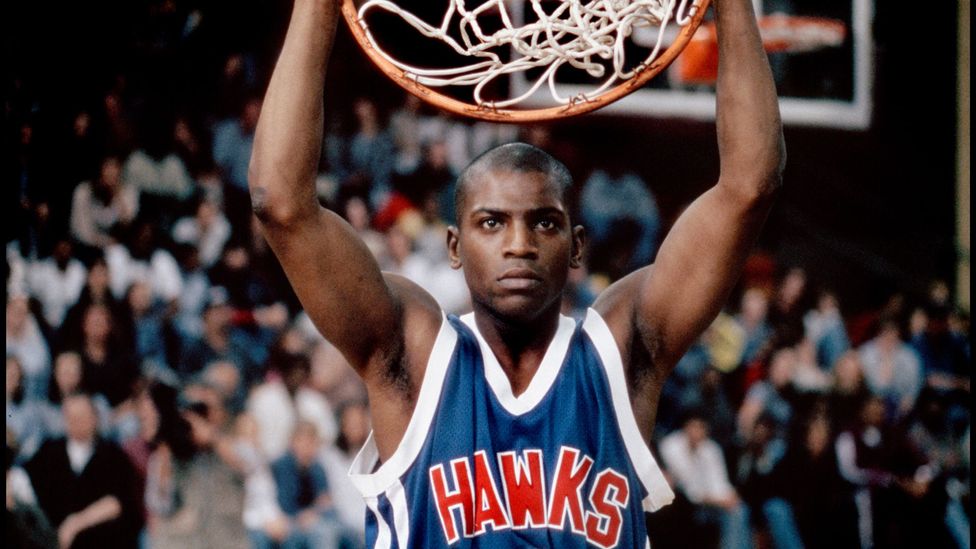 Screenwriter Brad Kaaya chose to set O (2001), his interpretation of Shakespeare's Othello, in an elite private school in South Carolina (Credit: Alamy)
It's why Brad Kaaya chose an elite private school in South Carolina for his adaptation of Othello. "I thought I could set it in a mayor's office but what did I know about a mayor's office in my late 20s?" the screenwriter tells BBC Culture. "But I do know high school, I [was] pretty close to that age and it spoke something to me as a black kid that went to a private school where there were very few black students."
Another factor that makes high schools work well as a vehicle for period literature is their often very explicit social divisions and hierarchies: in that way, they can easily replicate the strict social structures and class dynamics of the worlds depicted in classic tales. What's more, the characters are all having to go to school every weekday, so there is a ready-made arena in which they can interact. Certainly, that hermetic quality of high school life made the adaptation process that much simpler for screenwriter Kirsten Smith when she was writing 10 Things I Hate About You and She's The Man, she says.
"The transition for us as writers was fairly smooth since high school is its own ecosystem similar to the towns in the plays we were focusing on," Smith tells BBC Culture. "Also, Shakespeare is usually building towards a big event, whether it's a wedding or a celebration, which dovetailed nicely with the constant countdowns in high school to numerous big life-changing events."
Proms and sporting events are pretty common Act Three scenarios in these kinds of films, as are romantic plotlines dealing with heightened emotions. "There's a focus on big epic feelings in all the best classic works, just like the big epic feelings of high school," Smith says. "It's a time of life when we are feeling alive with possibilities, excitement, terror, anxiety, romance, drama, dreams, goals – all the stuff that's a part of great classic literature."
Updating the classics
However, often in adapting literature greats, these films have not just translated the plots but updated them, incorporating their own progressive values into stories with questionable gender roles, for instance. Take 10 Things I Hate About You and its treatment of The Taming of the Shrew: there's long been a debate about the plot, which sees the strong-willed Katherina 'tamed' by a suitor, Petruchio, and whether Shakespeare is guilty of deep misogyny – or whether that is offset by a knowing edge.
However, in adapting the play for the screen, Smith made sure to avoid such contentions by infusing her script with the "spirit of 90s feminism". That's never more obvious than through Julia Stiles' Katarina 'Kat' Stratford, an intellectual feminist dealing with suburban girl angst, who loves "angry-girl music of the indie-rock persuasion" and exhibits a disdain for archaic notions of femininity reinforced by the male-dominated world. "I don't like to do what people expect," she says. "Why should I live up to other people's expectations instead of my own?" Kat asserts her right to be a "heinous bitch", as she's known at school, because her rage against the patriarchy and misogyny is more than justified.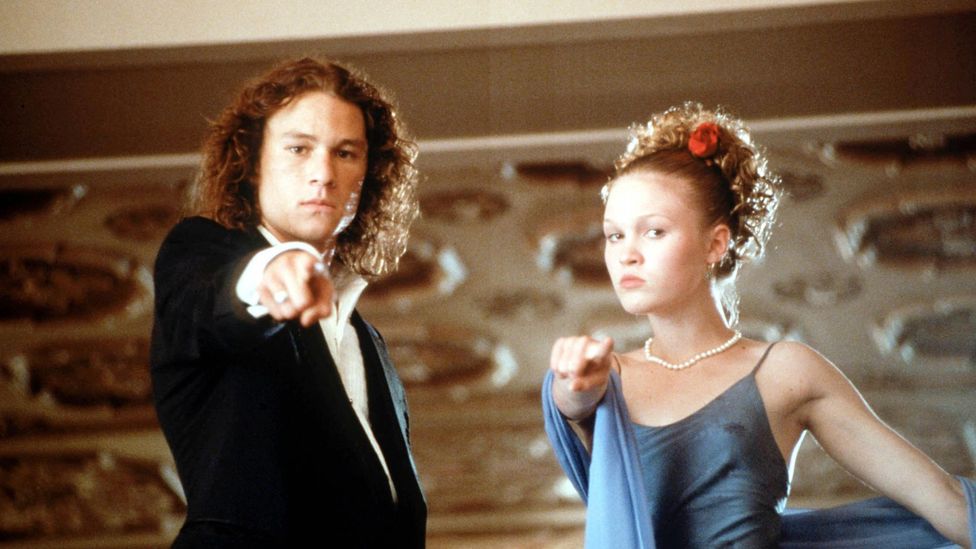 10 Things I Hate About You changed the sexual politics of its source material, The Taming of the Shrew, so that its protagonist Kat (Julia Stiles) was not 'tamed' (Credit: Alamy)
And, unlike in the original Shakespeare, Kat isn't tamed – in fact, brainwashed might be the more accurate word to describe Petruchio's treatment of Katherina – but rather she's softened by Heath Ledger's Patrick, who by the movie's end proves to be a romantic partner willing to treat her as his equal, not his prize. Equally, in She's the Man, Viola (Amanda Bynes), a more tomboyish character than her Twelfth Night namesake, has far more agency. She hasn't washed up on shore and disguised herself out of necessity but actively chooses to, so that she can continue to play soccer and prove her worth.
"We were embedding them with that 1990s indie rock, Riot Grrrl spirit where we had a lot to prove as women, and it threaded perfectly into the stories," Smith says of her films. "There was a wonderful big appetite in Hollywood during that time for stories about women and young girls, and people were just starting to realise the powerful purchasing power of the female audience."
Even today, the screenwriter is still telling what she describes as "young female-driven stories" set in high school through her Netflix series Trinkets which, incidentally, features two stars of 10 Things in its recent second series: Larisa Oleynik and Andrew Keegan who played Bianca and Joey, respectively.
She's All That, too, while not exactly a feminist film, does have its own feminist – and in this case working-class – lead in Rachael Leigh Cook's Laney Boggs, a far more introverted iteration of the young Cockney flower seller Eliza Doolittle from Pygmalion. In the original play, Eliza actively seeks out Professor Higgins, after a chance meeting, to improve her social status with elocution lessons only to become the subject of a wager her instructor makes with his friend Colonel Pickering. Yet in the film, Laney is positioned as a scary-yet-clearly-beautiful art geek who initially resists the Higgins figure, class president Zack Siler (Freddie Prinz Jr), and for a long time remains unaware of his bet to make her prom queen.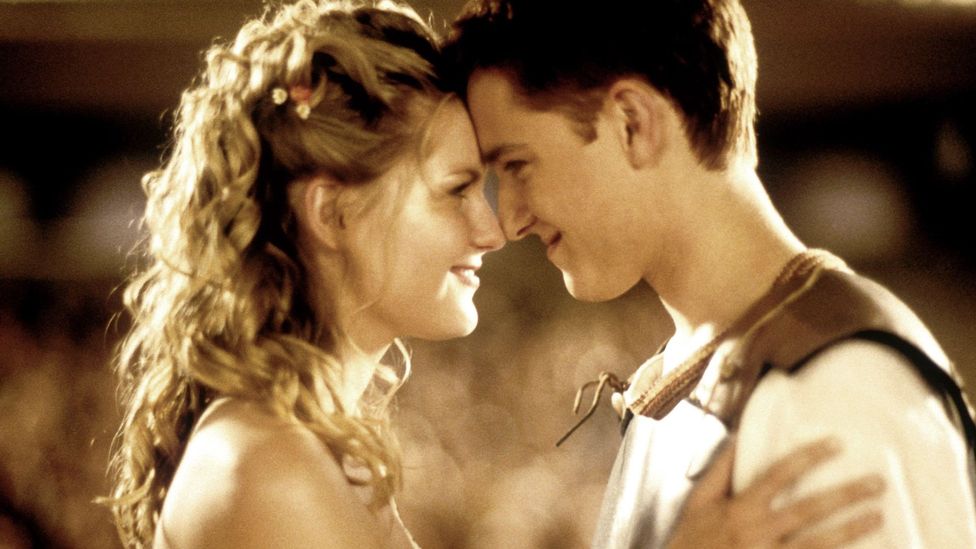 2001 film Get Over It superimposed the plot of A Midsummer Night's Dream over a non-Shakespearean teen movie script (Credit: Alamy)
Screenwriter R Lee Fleming had first read Pygmalion in high school but in order to re-familiarise himself with the story, he looked to another film adaptation of it. "I went to Blockbuster and rented My Fair Lady," he tells BBC Culture. Fleming also wrote Get Over It, in fact, though in that case, he explains, he was asked to incorporate the narrative of A Midsummer Night's Dream by the production company Miramax after they acquired his script, originally called "Getting Over Alison".
"I vividly remember sitting around this huge conference table at this meeting at the Peninsula Hotel where we were discussing how they wanted me to change it," Fleming recalls, pointing to the company's then-success with Shakespeare in Love as their motivation for getting him to redraft the script. "Maybe that's why someone decided it was a good idea to superimpose Shakespeare over a decidedly non-Shakespearean teen movie script. I was sent off to figure out which play had elements that most closely mirrored the story and A Midsummer Night's Dream seemed the best fit."
But far from feeling compromised by having to fit his script into such a mould, the screenwriter is only positive about the experience, as he believes these movies often perform a valuable service by making classic literature more accessible to a wider audience: "Those films were the way many young people were introduced to [these works], especially if they weren't paying attention in school."
That was the motive for Kaaya to pen O. "I always felt like if I ever were to do a movie [of Othello] and modernise it, it would be sort of a Cliff Notes but deeper," he explains. "I really tried to make it simpler for the young American audience but at the same time keep the complexity."
A high school tragedy
O stands out not just as one of the few films within this sub-genre with a character of colour as its lead but also because it is based on a Shakespeare tragedy, rather than a comedy. Kaaya recalls some people being nervous about O's tragic elements and the contemporary plot changes he had made, including incorporating a school shooting: "Lucky for me, Dimension Films and [the company's founder] Bob Weinstein wanted to do this one and they were bold enough to try a tragedy."
Films such as Cyrano De Bergerac riff Sierra Burgess is a Loser (2018) have suggested the high-school literary adaptation may be coming back into fashion (Credit: Alamy)
In the end, the film's release date had to be pushed back two years as a result of the Columbine shooting. However Kaaya maintains that it was core to what he was doing with his adaptation to show such bloodshed in a high school setting. "I felt it was important to depict violence in its real form as opposed to in an action movie that cuts away before you see the blood. When someone is murdered it's a tragedy and I think it's important to show what happens when things go wrong."
O is also an adaptation that, in using 'classic' source material, makes a serious point – that many of the prejudices of Shakespeare's age are still all-too-alive today, not least against young black men trying to make something of themselves. "I didn't want to make him a gangbanger," Kayaa says of his interpretation of the Othello character. "Odin [like Othello] was still pretty eloquent compared to everybody but kept [some] rawness."
Interestingly, it's rare to find equivalent school-based literary adaptations made by filmmakers outside of the US. So why has it become such a US tradition? "Maybe because we're a country of thieves and co-opters," Smith muses. "Also, those of us who grew up loving John Hughes movies were starting to come of age in Hollywood, and we were heavily influenced by his work."
Gluck thinks it's a "uniquely American thing to take the things we like and make it our own", which contrasts with non-US filmmakers, who have more deference for the source material, he says. "I think in the UK and in Japan, where I spent a lot of time growing up, you have much more honour for literature than we do, [whereas] we take it as a departure point," he explains. "America is a young country, it's so 'me first' and everything that's wrong with this country is why we had so many high-school adaptations."
As to why these films suddenly fell out of fashion at the beginning of the last decade? "It seems like teen movies come in waves where something hits big, followed by less and less successful variations on the original, successful film until people stop making them entirely for a while," says Fleming. "It's a particularly American trait to take something that works and then beat it to death and wring every last bit of usefulness out of it until everyone's sick of it."
An unexpected opinion perhaps, given he's about to pen a gender-swapped version of She's All That aptly titled He's All That, but he also adds that because of the influx of YA novel adaptations, "It's actually a really good time to be writing about teenagers again!"
For better or worse, audiences have already begun to see a trickling back of the high-school literary adaptation, this time, notably, with the flipping of characters' genders. For example, Netflix recently released two films based on Cyrano de Bergerac but with female leads – although their reception was quite different. Sierra Burgess is a Loser (2018) was criticised for the 'catfishing' (adopting a false online persona) and non-consensual kiss part of the titular character's pursuit of her love interest, while The Half of It (2020) secured far more praise, in part, thanks to the inclusive lesbian element of the central love triangle.
Clearly these adaptations will be relevant for as long as they are considered timeless and audiences experience school life. For Kayaa, there will always be a place for them in cinema as they reflect the changing times of the world: "It was the right time to do my movie and I have a feeling it's gonna be the right time to do them again."
Love film and TV? Join BBC Culture Film and TV Club on Facebook, a community for cinephiles all over the world.
If you would like to comment on this story or anything else you have seen on BBC Culture, head over to our Facebook page or message us on Twitter.
And if you liked this story, sign up for the weekly bbc.com features newsletter, called The Essential List. A handpicked selection of stories from BBC Future, Culture, Worklife and Travel, delivered to your inbox every Friday.