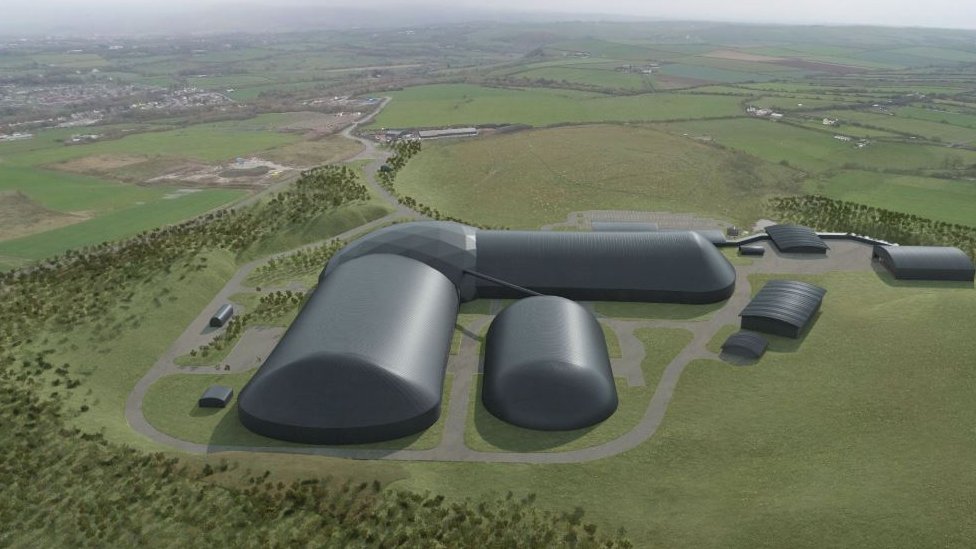 The government's chief planning officer has defended its recent decision to allow a new coal mine in Cumbria.
Joanna Averley told a conference the decision to approve the mine application was left to Cumbria Council, as it was only a local issue.
Environmentalists have reacted with astonishment and disbelief, saying the carbon from burning coal is clearly a global concern.
They warned the decision will diminish the UK's credibility.
This will be tested at the crucial climate summit being held in Glasgow later in the year. As it hosts the meeting, the UK will play a crucial role in persuading other countries to cut their emissions.
Ms Averley's comments came in a conference on planning policy arranged by the countryside charity CPRE.
She was asked why, given the UK's policies on cutting carbon, the Planning Secretary Robert Jenrick had not exercised his powers to overrule Cumbria Council's approval of the mine.
Ms Averley said: "The Secretary of State has to make a judgement based on whether the impacts of the scheme are more than local.
"And in this case, the decision was that this was a decision for local determination, and the application was approved by the local authority… a decision for local democracy."
She said the planning department was playing its part in tackling climate change.
John Sauven, from Greenpeace, told BBC News: "It's extraordinary that anyone still believes burning coal is only a local issue and has no global impacts.
Paul Miner, from CPRE, said: "All coal mines should be refused planning permission, according to current government policy. So, it beggars belief why ministers have not stepped in and refused the planning application for this coal mine in Cumbria.
"Not only does coal mining scar the landscape and cause pollution for countryside communities, it further fuels climate and ecological breakdown. If the UK is to host COP26 while simultaneously approving the extraction of coal, we risk becoming an international laughing stock."
The critics point out that the UK has also helped drive an international group called
Supporters of the mine say it'll supply coking coal for steel manufacture in the UK, and that will save the need to import coal.
Read MoreFeedzy