Who Is The Tallest Man In The World?
The world's tallest man ever recorded in the history of mankind – Robert Wadlow, was born in Alton, Illinois, in 1918, and was 6 feet tall by the time he was even eight years old. He suffered from the disorder Gigantism that makes the lower portions of the body extremely large, while the head and torso remain at normal sizes. This is caused by a pituitary gland tumor that excretes large amounts of growth hormone, resulting in the disorder that is technically called as acromegalic gigantism.
How Tall Is The Tallest Man?
He reached a final height of 8 feet 11 inches at the age of twenty-one years, and finally died of an inflamed leg. Today tallest living man (as of 2015) is Sultan Kosen who is 251 cm (8 ft 3 in) tall and lives in Ankara, Turkey.

Nature Facts:  https://www.interestingfacts.org/category/nature-facts
World Facts:  https://www.interestingfacts.org/category/world-facts
Science Facts:  https://www.interestingfacts.org/category/science-facts
Definitions: https://www.interestingfacts.org/category/definition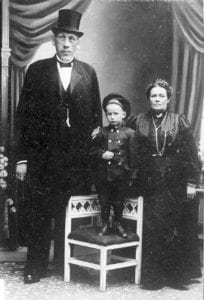 Planets:  https://www.interestingfacts.org/category/facts-about-planets
Nutrition Facts:  https://www.interestingfacts.org/category/nutrition-facts
Quotes:  https://www.interestingfacts.org/category/quotes
Information:  https://www.google.com
Things To Do:  https://www.seatsforeveryone.com/blog
Sitemap:  https://www.interestingfacts.org/sitemap.xml
Shaquille O'Neal next to a replica of the tallest man to have lived from pics
TIL The world's tallest man as of 2006 was asked to help remove plastic from a dolphin's stomach, and he succeeded by sticking his arm down the dolphins' esophagus and pulling out the plastic by hand from todayilearned